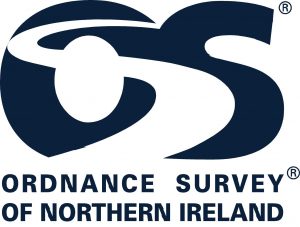 Ireland: Europa Technologies has made available the Ordnance Survey Northern Ireland (OSNI) digital map data for organisations as a service through its viaEuropa platform. This means that for the first time, OSNI data can be provided alongside mapping from Ordnance Survey (GB), thereby providing a complete, consistent and definitive mapping service for the whole of the United Kingdom.
viaEuropa allows organisations to quickly and easily consume premium digital map content as a service, without incurring traditional data management overheads. The support for OSNI digital map data means that organisations with interests in Northern Ireland can quickly plug the service into their applications and focus their efforts where they are most needed.
As a value-added reseller of Land & Property Services (LPS), the organisation responsible for manufacturing the OSNI data, Europa Technologies is also able to arrange data licensing.
Duncan Hill, Business Development Director of Europa Technologies, commented, "I am excited that having pioneered web mapping services in Great Britain, we are now doing the same in Northern Ireland and thereby completing the authoritative picture for the United Kingdom. I'm confident that this development will fill a gap for many public sector bodies and commercial businesses and look forward to helping such organisations in the near future."
viaEuropa includes support for a range of web services including base map services using OGC standards, such as WMTS and WMS. Web Feature Services (WFS) enable users to interrogate and snap to features from OS MasterMap Topography Layer or OSNI Largescale, and gazetteer services to quickly search for addresses, postcodes and localities.
Public sector organisations can subscribe to viaEuropa though G-Cloud, the UK Government's procurement framework for cloud-based services. viaEuropa is highly suitable for organisations who are members of the Public Sector Mapping Agreement (PSMA) for England/Wales, One Scotland Mapping Agreement (OSMA) and now the Northern Ireland Mapping Agreement (NIMA).