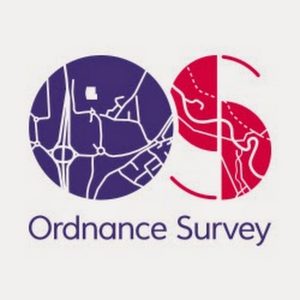 UK: Ordnance Survey took home the Campaign of the Year Award at the inaugural ukactive Awards, celebrating the organizations leading Britain's emerging physical activity movement.
More than 800 guests in Manchester saw star hosts Baroness Tanni Grey-Thompson and Greg Whyte present the award for Campaign of the Year to the Ordnance Survey, a recognition of the successful GetOutside campaign. 
The first ukactive Awards – an evolution of the traditional Flame Awards – introduced a wider array of categories to better celebrate the range of leaders getting more people active. Each of the award finalists underwent a rigorous independent assessment process designed to select the best in each category from hundreds of entrants, as well as to provide priceless feedback about how to share success stories.
Several stages of evaluation took place, including customer insight surveys, mystery calls, visits and a 'Judges' House' assessment day at WeWork London.
ukactive Chair Tanni Grey-Thompson said: "It was a privilege to co-host the first ukactive Awards in their new format and the competition was particularly fierce this year. 
"It was incredible to listen to the stories from our finalists – their passion for physical activity is clearly evident. I'd like to take this opportunity to say a huge thank you to all those doing more to get more people active – you really are leading this movement." 
ukactive CEO Steven Ward said: "Given the growing contribution of physical activity in all aspects of society, it seemed only fitting that we expanded the ukactive Awards to recognize the full breadth of our movement to create an active nation.
"Huge congratulations to the Ordnance Survey who have been making such strides to get more people, more active, more often."
GetOutside is the Ordnance Survey's new initiative committed to re-engaging Britain with physical activity and taking advantage of the opportunities given to us by the beautiful British landscape.
In an age ruled by smartphones and social media, it can be difficult to remember to take a break and explore the outdoors. OS has used today's technology to make it easier than ever to get active with maps available to download, giving you an accessible adventure in a few taps.
The benefits of GetOutside are numerous: from improving mental health to preventing obesity to giving us a reason to get together with friends and make memories.
This initiative hopes to show that being outdoors can be enjoyable for all, even if it's just walking to the shops for ten minutes. With it's champions it hopes to inspire millions to enjoy being outside once again.