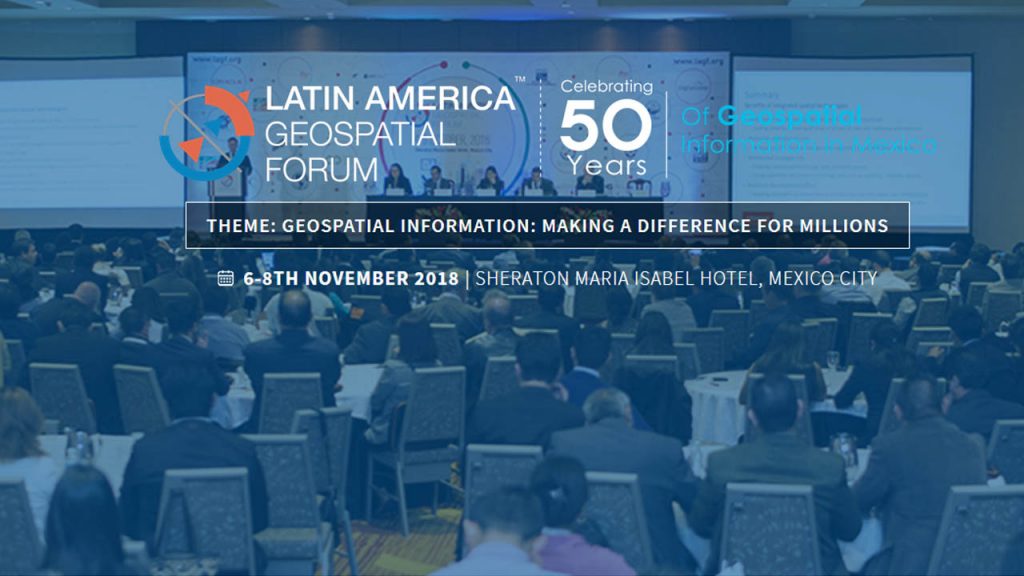 Geospatial Media and Communications is pleased to introduce Oracle as a co-sponsor at Latin America Geospatial Forum. The event is scheduled to take place from 6-8 November 2018 in Mexico.
Latin America Geospatial Forum is the largest and most prestigious annual conference on geospatial information and technologies organized in the region. The 2018 edition is co-organized by National Institute of Statistics and Geography (INEGI), who is celebrating its 50th anniversary of generating official geographic information in Mexico. With the theme 'Geospatial Information: Making A Difference for Millions of People', the conference will highlight the value of geospatial and its associated technologies in various domains, including sustainable development goals, territorial management, construction & engineering, climate change & natural disasters, smart cities, agriculture, and others.
"Geospatial technologies are more crucial than ever to address the major issues facing society today.  For over two decades, Oracle's spatial technologies have powered the world's leading geospatial systems worldwide with innovative products and Cloud services. Oracle is very pleased to support the outstanding work of Latin American organizations at Latin America Geospatial Forum," said James Steiner, Vice President, Oracle.
"Latin America's economic recovery is now gaining momentum. The extent to which geospatial information continues to positively impact society and economy in the region greatly depends on the strength and initiatives of geospatial content producers and ability of users in utilizing the data and solutions. Latin America Geospatial Forum shall be the platform to connect these two group of communities. We're glad to have the support from Oracle in this continuous endeavor," said Anamika Das, Vice President, Outreach and Business Development at Geospatial Media and Communications.
About Latin America Geospatial Forum
Latin America Geospatial Forum (LAGF) is the largest and most prestigious annual conference on geospatial information and technologies organized in the region. Targeting 1000+ professionals from 40+ countries, LAGF offers opportunities for conference attendees to learn about the most important issues of the geospatial domain through first-hand interactions with expert colleagues, emerging companies and established and eminences of the sector. More details about the event is available at www.lagf.org