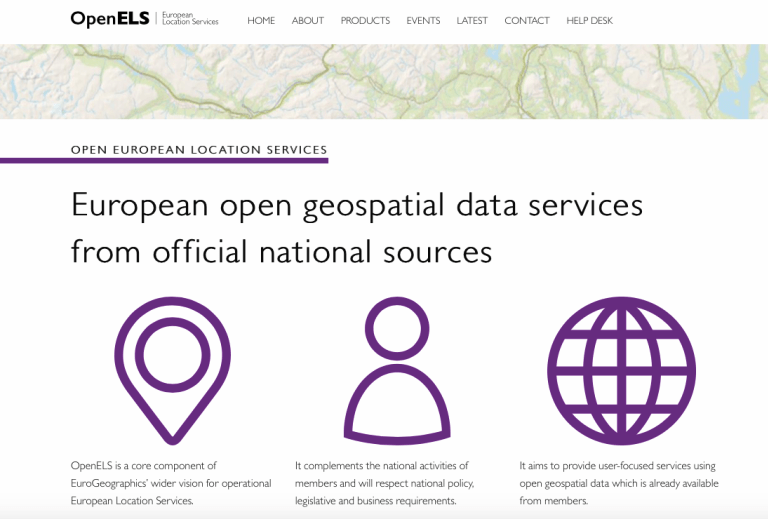 US: Harmonised geospatial data from official national sources will be free to access and available under an open license through the Open European Location Services (Open ELS) Project.
The newly-published Open ELS data policy sets out the principals for accessing and reusing the data and services delivered by the Open ELS Project. In doing so, it provides certainty, to both users and the participating National Mapping, Cadastral and Land Registry Authorities, about what open data is free and under what terms and conditions.
"This document defines open data available from the Open ELS Project, as well as a common vision and approach for licensing it," says Dominik Kopczewski, Policy Development Manager at the international not-for-profit organization, EuroGeographics, which is coordinating the Open ELS Project.
"It was developed with feedback from National Mapping, Cadastral and Land Registry Authorities andcomplements their national activities whilst also respecting their national policy, legislative and business requirements."
"Our intention is to support the development of open public data as an engine for innovation, growth and transparent governance that stimulates growth in electronic services and the development of innovative applications. As a result, the policy aims to make Open ELS data and services available to the widest range of users for the widest range of purposes with EuroGeographics providing a point of contact to assist with data use."
Key points of the Open ELS Data Policy
Applies only to the geospatial pan-European data and services developed and maintained by EuroGeographics through the Open ELS Project.
Open ELS data is public and open data which can be accessed, searched, viewed and reused free of charge and restrictions.
Open ELS data may be used in any way for commercial gain in accordance with the user's national regulations.
To preserve the value of the data, Open ELS data is maintained, updated and made available and accessible as quickly as possible in accordance with production processes.
Open ELS data is technically open, in machine-readable form and can be processed by computers, using the semantics of the data via its metadata.
Open ELS is a two-year project co-financed by the European Union's Connecting Europe Facility. It aims to improve the availability of geospatial information from the public authorities responsible for mapping, cadastre and land registries and is a core component of EuroGeographics' vision for wider operational European Location Services.