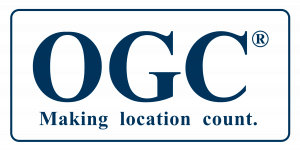 US: OGC has been making an effort over the past few years to integrate better with the community implementing OGC standards. OGC members and staff believe that by involving those who actually need to code against standards early in the process, we can develop standards that are both more responsive to market demands and more accessible (read: "easier to understand and implement") for developers. Hence, why not try a hackathon?
The revision currently under work (version 3) includes both OpenAPI 3 and Swagger interface descriptions and is structured in a core-extension model. Even more remarkable, the standard is being jointly developed by OGC and ISO / TC 211 (Geomatics) and both organizations are flexing their respective processes to a more open development environment while still retaining the international consensus assessment and approval process for their standards. Real applause is in order for the chairs of the joint work: Panagiotis (Peter) Vretanos, Clemens Portele, and Morten Borrebæk.
On 6 and 7 March 2018, the OGC organized a WFS3 Hackathon in Fort Collins, Colorado USA. The USGS had the foresight to see the value in rapidly progressing this standard and as a result, provided both funding to operate the hackathon and space to work at the USGS Powell Center.
The result of the hackathon was an improved draft standard that had proven to be implementable for both servers and clients. This draft has been submitted as the starting point for work in both OGC and ISO to be approved as an International Standard.