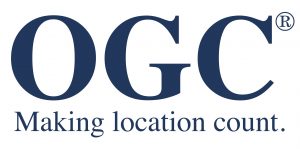 UK: The Open Geospatial Consortium (OGC) and the Simulation Interoperability Standards Organization (SISO) have signed a Memorandum of Understanding (MoU) to promote collaboration in the Modeling and Simulation (M&S) domain and to further the existing working relationship performed by a number of common members of each organization.
As part of the MoU, SISO and the OGC will encourage their respective memberships to become involved in key working groups and activities of the other organization to coordinate on standards of common interest to the M&S community. This will include establishing collaboration between the SISO Reuse and Interoperation of Environmental Data & Processes (RIEDP) Product Development Group, the SISO Environmental Data Representation Standards Product Support Group, and OGC working groups including the newly formed Interoperable Simulation and Gaming Domain Working Group (DWG) and the CDB Standards Working Group (SWG).
Additionally, SISO and OGC will explore joint interoperability experiments, pilots and/or testbeds to develop, test, validate and demonstrate new or enhanced interoperability approaches of value to both organizations.
Further, SISO and OGC will work together to develop and maintain a joint roadmap of planned activities to advance 3D geospatial and M&S interoperability toward a goal of a global common model. Ultimately, the work will result in standards best practices focused on improving the efficiencies, flexibility, and cost savings associated with M&S mission activities.
OGC President & CEO Mark Reichardt commented: "The partnership created under this MoU will enable OGC and SISO to work more closely on critically important interoperability challenges. Through the combined efforts of our organizations, we will work to make it easier for M&S applications to leverage the growing diversity of relevant location data in order to improve the ability of M&S products and services to be better used by the community, and to further advance the vision of a common, comprehensive model of Earth."
SISO President David Graham commented: "This MoU will add value and expertise to OGC's growing simulation and gaming geospatial interoperability efforts by leveraging SISO's well established M&S standards development experience. Similarly, the MoU will add value and expertise to SISO's environmental data standards work by leveraging OGC's GIS/geospatial community expertise."
OGC, SISO, and the US Geospatial-Intelligence Foundation (USGIF) have previously worked together to advance 3D Geospatial M&S interoperability objectives as part of the Geospatial3DMS project, which has included the 3D Geospatial M&S Summit in September 2016, a StrategySession in April 2017, and a USGIF M&S Working Group meeting at GEOINT in June 2017