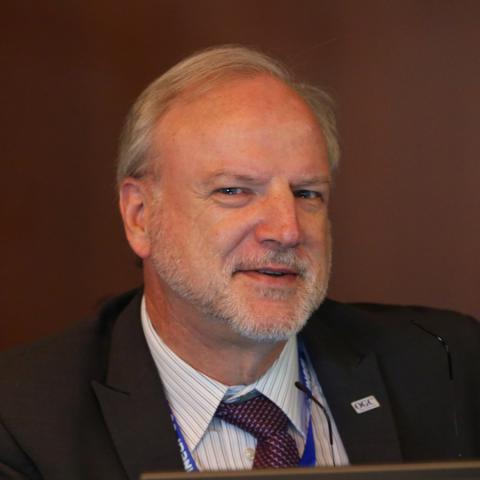 UK: Open Geospatial consortium, popularly known as OGC, is looking for a new chief, as its current president and CEO Mark Reichardt is seeking to retire soon.
The OGC President & CEO is responsible for assuring the operational/mission success and shaping the vision, values and strategic direction of the Consortium. The successful candidate for this position must have demonstrated executive leadership experience that includes organizational budgeting, supervision of a highly geographically dispersed staff, management of complex and diverse international technical program activities, development and sustainment of key stakeholder and partnership arrangements.
The ideal candidate should possess the knowledge, experience and skills necessary to ensure success in the development of strategic plans and programs to address and prioritize OGC's approach with changing market and technology trends and to maintain the Consortium's focus on serving future market needs alongside development and execution of annual budget and business plans, and working with members, staff. A strong marketing and communications acumen is also required, along with a solid understanding of the geospatial / location-based services marketplace.
The last date for submission of applications is September 30, 2018. Eligible candidates should apply on [email protected].
Mark Reichardt, the current CEO, has been responsible for Consortium operations, overseeing the development and promotion of OpenGIS standards and working to ensure that OGC programs foster member success. He joined the Consortium in November 2000 as Director of Marketing and Public Sector Programs; became the President of OGC and a member of the Board of Directors in September 2004; and was appointed President and CEO in January 2008.
The OGC is a non-profit, international, voluntary consensus standards organization that is leading the development of standards and associated best practices to ensure widespread use of geospatial and location-based information and services.  Established in 1994, the OGC provides a global forum for representatives from industry, government, academia, not for profit and research interests to identify, agree upon, prioritize and advance new levels of location information interoperability to provide capabilities to meet the needs of business and government decision makers.
OGC is registered as a 501(c)(6) not for profit trade association in the US with registered operations in Europe and India. With a membership of over 500 organizations worldwide, and 27 staff located across N. America, Europe and Asia, OGC seeks a highly qualified candidate to provide executive leadership and management of the organization, with responsibility for overseeing the administration, operations, and programs of the organization, as well as to guide the Consortium's strategic planning process.