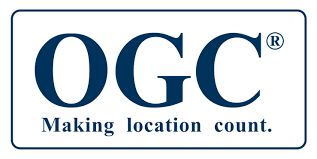 UK: The Open Geospatial Consortium (OGC) announces its latest Domain Working Group (DWG) – the Interoperable Simulation and Gaming DWG. Participants in this new DWG will assess how interoperable gaming and simulation systems might leverage geospatial information standards.
Gaming systems and technologies, while originally developed for entertainment, are increasingly being used as a mechanism for simulation of real-world activities. Such gaming systems traditionally relied upon fictitious or highly-simplified representations of the world. However, recent years have seen widespread use of realistic depictions of environments and capabilities that can represent large areas of the Earth.
"Use of authoritative geospatial data in simulation and gaming virtual environments is expanding geometrically," said David Graham, Charter Member and Chair of the DWG. "Consensus-based open standards for using and re-using geospatial data will remove the constraints that currently limit large-scale interoperable virtual worlds for training and rehearsals."
The Interoperable Simulation and Gaming DWG will examine how geospatial data can fit into standard formats and conceptual models compatible with the storing, retrieval, and rendering of high-quality 3D virtual environments that is required by simulations.
This DWG will provide a forum for the discussion of requirements and use cases for standards and the registration of implementations related to use and re-use of geospatial data within the Interoperable Simulation and Gaming (ISG) community, as well as broader discussion of ISG topics and research activities.
Further, the DWG will aim to increase awareness of the advantages of ISG in general, to define the qualities of ISG systems, to enhance their interoperability, and to support activities to standardize operations within and among them related to the use and re-use of geospatial data.