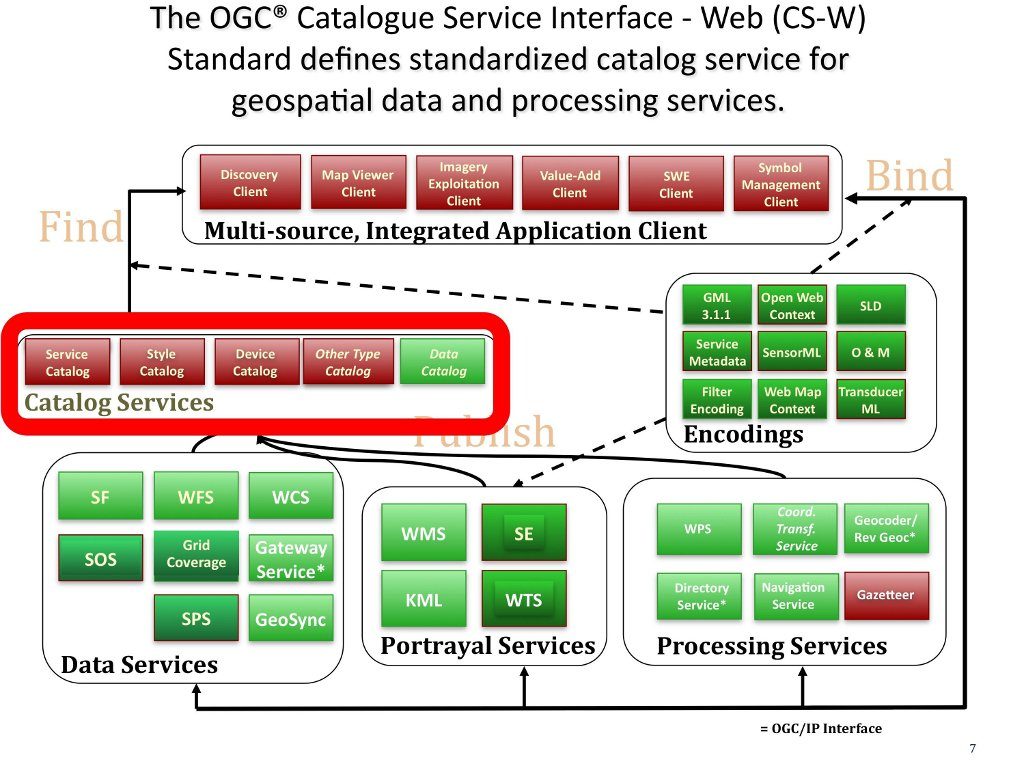 US: The Open Geospatial Consortium (OGC) has announced the release of its version 3.0 OGC Catalogue Services standard. The OGC Catalogue services support the ability to publish and search geospatial data and services.
The Catalogue interface standards specify the interfaces, bindings, and a framework for defining application profiles required to discover and access digital catalogues of metadata for geospatial data, services, and related resource information.
The query capabilities of the OGC General Catalogue Model provide a minimum set of data types and query operations that can be assumed of OGC Compliant Catalogue implementations. In addition, these query capabilities provide a high degree of flexibility enabling alternate styles of query, result presentation, and the potential support of any geo-enabled query language.
Catalogue Services 3.0 better aligns with other OGC standards (such as OWS Common 2.0 and Filter 2.0), provides a developer-friendly OpenSearch Geo API, supports querying via temporal extents, and improves distributed search to better federate catalogues. The OGC also provides a CSW 3.0 compliance test suite, which is available on the OGC validation web site.