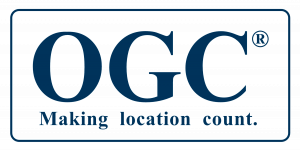 US: The Open Geospatial Consortium (OGC) has invited interested organizations to respond to Part 2 of the OGC Testbed 14 Call for Participation. Part 2 is concerned with the European Space Agency's (ESA) Exploitation Platforms, which is part of the Testbed 14 Earth Observations & Cloud (EOC) Thread.
Due to specialized sponsor procurement requirements, the Testbed 14 solicitation is issued in two parts:
Part 1 – the CFP document being issued directly by OGC on December 8  and referred to as the "Part 1 CFP" or just "CFP"

Part 2 – an Invitation To Tender pack ("Part 2 ITT" or just "ITT") was released on December 14. Please visit the European Space Agency EMITS site for this Invitation to Tender pack.
Each solicitation stands on its own, and there is no need to refer to the Part 1 CFP part in order to formulate a response to the Part 2 ITT.
Organizations selected to participate in Testbed 14 will develop prototype solutions based on the sponsors' use cases, requirements, and scenarios. These are described in detail in the CFP and ITT. Participants' prototype solutions will implement existing OGC standards as well as new prototype interface and encoding specifications introduced or developed in Testbed 14. Prototype specifications may ultimately become official, member approved OGC standards, revisions to existing OGC standards, or best practices for using OGC standards.
Making arbitrary applications available on cloud infrastructures or exploitation platforms in a standardized way is a key technology for Big Data in general and particularly true for Earth Observation satellite data processing. When the transport of large amounts of data is not feasible, or simply not cost efficient, processes need to be shipped and executed as closely as possible to the actual data.
ESA has developed the concept of Earth Observation (EO) Exploitation Platforms: in short, an EO exploitation platform is a collaborative, virtual work environment providing access to EO data and the tools, processors, and Information and Communication Technology resources required to work with them, through one coherent interface. As such, the Exploitation Platform may be seen as a new ground segments operations approach, complementary to the traditional operations concept. The concept has been implemented in 7 concrete Thematic Exploitation Platforms, TEPs.
OGC Testbed 13 participants experimented with different approaches that supported packing any type of application or multi-application based workflow into a container that could be dynamically deployed on any type of exploitation platform (which can, but does not need to be, hosted in a cloud). Consumers can discover these containers, provide the necessary parameterization, and execute them more easily than on their local machines. This is because no software installation, data download, or complex configuration is necessary. Instead, these containers can be executed on exploitation platforms such as the ESA TEPs.
An application package descriptor was developed in Testbed 13 that allows the application developer to provide all necessary information to register an application as standardized Web services – in this case, OGC Web Processing Services (WPS). The application itself is containerized in a Docker container and provided on a Docker Hub. On demand, the container gets dynamically deployed and executed on the platform that hosts the data. Once processing is completed, results are accessible at standardized data access interfaces.
Testbed 14 continues the work initiated in Testbed 13, which experimented with different options to describe, for example, the mounting of external data to Docker containers, discussed different elements to be included in the Application Package itself, etc. During the first third of the project, Testbed 14 participants will develop a clear recommendation on the various aspects left open by Testbed 13. This is a consensus process that needs to be supported by all participants.