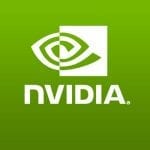 US: At CES NVIDIA is going to launch its drive localization- an open, scalable platform that enables autonomous vehicles to localize themselves within centimeters to HD maps worldwide.
The system is vital for a self-driving car to be able to pinpoint its location within centimeters so it can understand its surroundings and establish a sense of the road and lane structures. This enables it to detect when a lane is forking or merging, plan lane changes and determine lane paths even when markings aren't clear.
DRIVE Localization makes that precise positioning possible by matching semantic landmarks in the vehicle's environment with features from HD maps to determine exactly where it is in real time. And by leveraging mass-market sensors the platform is cost-effective — enabling use in personal cars.
Moreover, rather than relying on expensive lidar technology, DRIVE Localization gathers data from low-cost sensors on the vehicle — a front camera, a GNSS (Global Navigation Satellite System) receiver, an IMU (Inertial Measurement Unit) and the vehicle's speedometer.