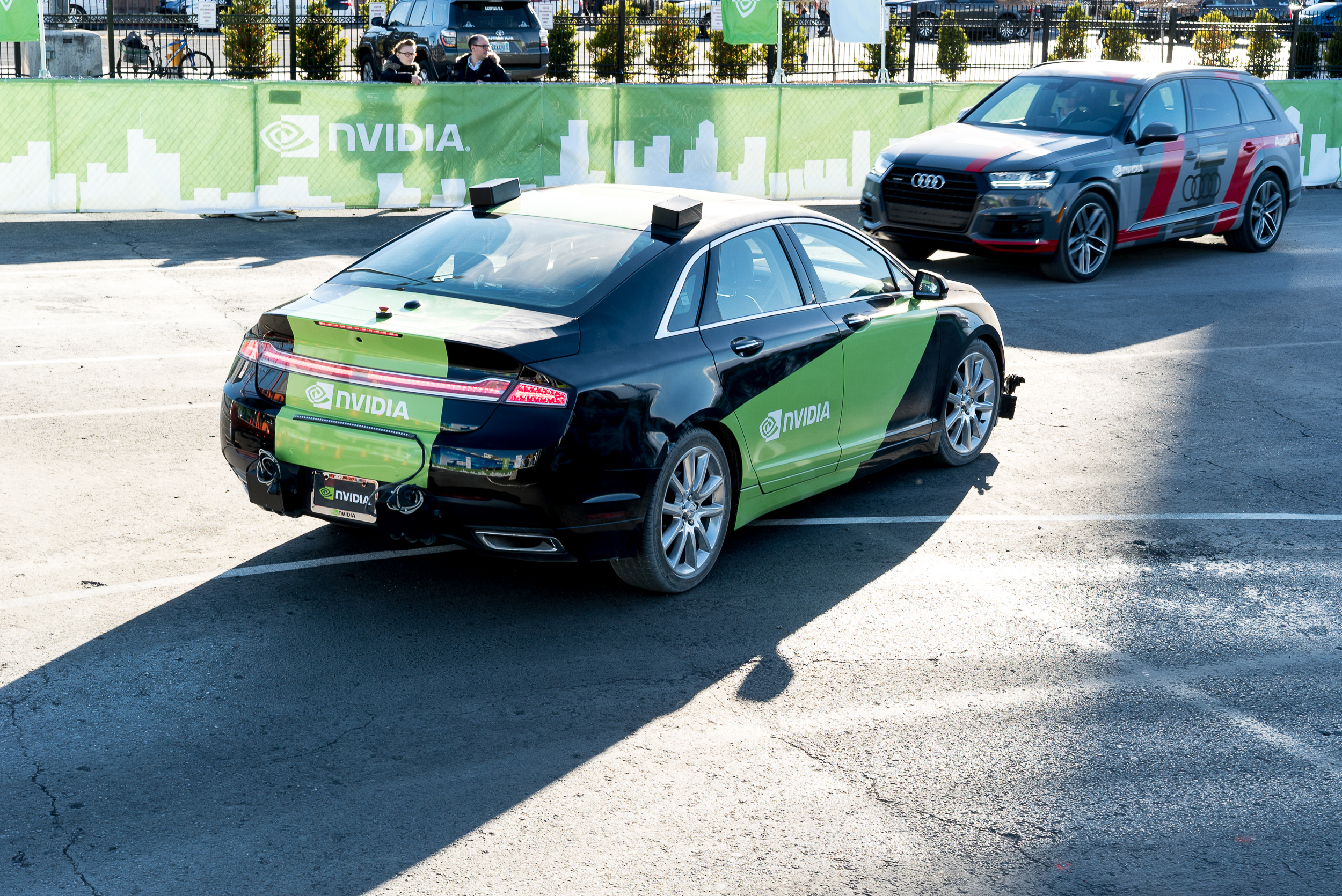 US: To expand its presence in the autonomous vehicle industry, NVIDIA has formed a partnership with Volvo to bring self-driving cars to market by 2021. The partnership marks the fourth time this year that an automaker has officially partnered with NVIDIA, after Audi, Tesla, Mercedes-Benz and Toyota.
NVIDIA will work with Volvo to bring its Drive PX 2 supercomputer into some of Volvo's vehicles. The partnership comes out just after the two companies started working together on a project in Sweden in which Drive PX was used in 100 Volvo XC90 SUVs for self-driving tests.
"We are building on our earlier collaboration with Volvo to create production vehicles that will make driving safer, lead to greener cities and reduce congestion on our roads." NVIDIA's founder and CEO Jensen Huang said in a statement.
Part of the partnership involves NVIDIA working with a newly created company called Zenuity, which is a partnership between Swedish automotive safety company Autoliv and Volvo. The goal for all of the companies is to work together to build advanced systems and software for artificially intelligent self-driving cars.
The Santa Clara, California-based company took a huge forward step in May when Toyota signed on to use NVIDIA's Drive PX 2 supercomputer as the brains of its AI-powered self-driving cars. That announcement was particularly notable considering that Toyota is Japan's largest automaker.
The company's self-driving supercomputer is already used or tested by 225 researchers, automakers, and automotive suppliers, and the recent partnerships are certainly solidifying the company's position in the driverless car market. And recently, Boston Consulting Group estimates the driverless car market will be worth $77 billion by 2035, and NVIDIA's early moves will likely give it an advantage in the space.