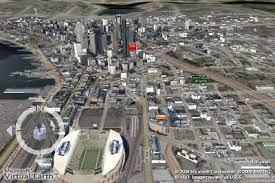 US: A Florence-based company nSide is preparing schools, colleges, health care facilities, churches and other places in Alabama, where people gather in large numbers, to use digital emergency operation plans. The decision is taken considering mass school shooting in Alabama in recent years.
"What we encountered were many people were just checking the box," McKinny said. "They were in compliance, but it was more a bureaucratic process. We found that the people that needed to be talking about what to do in the event of an emergency did not know each other," McKinney said. "We can connect them, bring them into the same room."
When that happens the emergency plans are better, said Joshua Jackson, senior research engineer. It prevents situations like one school encountered where the plan called for students to gather near a flagpole that was in front of the fire hydrant the responding fire department would use, Jackson said.
McKinney's company securely hosts the digital Emergency Operation Plans for each public school system in the state, and gives the school systems a platform to update and add to those plans, school maps and floorplans. The platform facilitates communication between school system personnel and emergency responders.
The maps can show the location of fire alarms, electrical boxes and potentially hazardous chemicals. When a storage area for hazardous chemicals is marked on the map, schools upload the Material Safety Data Sheet that indicates what is stored and the potential hazards of each substance.
nSide also provides access of event management plans and traffic flows for school pickup and release, and school events, via a smartphone app so school faculty and staff and first responders can get the information at all times. The safety plans are divided by chapters and are searchable to make the information easy to get to and easy to navigate.
The company can even create a virtual walk-through of schools that can be used to plan an entrance into the building in the event of a school shooting or hostage situation. The virtual walk-through gives a look at potential hiding spots, and a look inside the school even if surveillance cameras are disabled.
Other add-ons allow school systems to track the school bus fleet. MapLive is built like nSide but is meant for community emergency management use, McKinney said.
"We are about safety from the cradle to the grave, from the top to the bottom," McKinney said. "The system is about enhancing security and building up the levels of security. It is something we hope never has to be used for responding to an emergency."