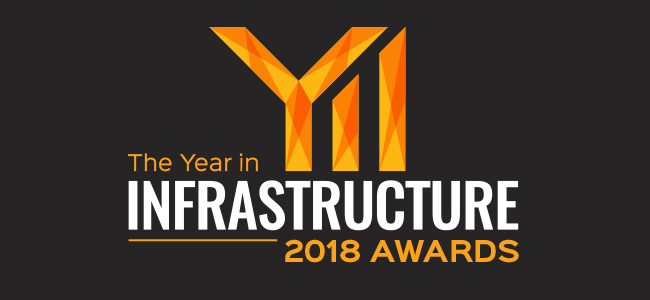 US: The Year in Infrastructure Awards, formerly known as the Be Inspired Awards, is an exciting and well-regarded global competition that recognizes the "going digital" advancements in infrastructure.
These awards are an integral part of the Year in Infrastructure Conference, which brings together infrastructure professionals and members of the media from around the globe to share innovative practices in infrastructure project design, engineering, construction, and operations.
Since 2004, the Awards program has recognized more than 3,000 of the world's most outstanding infrastructure projects. Open to all Bentley software users, it is a unique program that is truly global in scope and comprehensive in categories covered, encompassing all forms of infrastructure projects from around the world.
For the 2017 Awards, 10 independent jury panels, comprising distinguished industry experts, evaluated more than 400 nominations submitted by organizations in more than 50 countries. They selected the finalists and winners, who were recognized at a glamorous ceremony in Singapore.
The Year in Infrastructure 2018 Conference, to be held from October 15-18 in London, will conclude with the Year in Infrastructure 2018 Awards gala and ceremony, where the winners of this year's competition will be announced.
Nominating your project provides great recognition, exciting rewards, and unique opportunities to network and promote your organization – including the chance to win a trip to London! All finalists win a trip to present at the Year in Infrastructure 2018 Conference being held October 15 – 18. The deadline of submissions is April 30, 2018