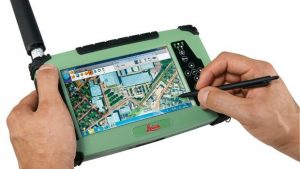 US: The National Oceanic and Atmospheric Administration (NOAA) in United States, has chosen Thales to develop and build an operational ground station in the southwest part of the country, at Holloman Air Force Base in New Mexico, to track Global Navigation Satellite System (GNSS) satellites operating in medium Earth orbit (MEO).
The ground station will receive and process 406 MHz distress beacon signals from the MEO satellites being tracked, and relay them to the US SARSAT (Search and Rescue Satellite Aided Tracking) program's Mission Control Center (USMCC), via US government communication links, for validation and distribution to rescue authorities. This ground station will be designated the National Oceanic and Atmospheric Administration's (NOAA) Southwest USA Medium-Earth Orbit Local User Terminal (SUSA MEOLUT), and will be an integral part of the MEO-based ground system operated by the USMCC.
SUSA MEOLUT will be working in conjunction with NOAA's two operational MEOLUTs, located at the US Coast Guard's (USCG) COMMSTA stations in Honolulu and Miami. It is expected to be an operational part of the NOAA SARSAT system on a 24/7 basis. The MEO system, which provides distress alert and location data for search and rescue (SAR) authorities in near real-time, uses spacecraft and ground facilities to detect and locate signals from the 406 MHz distress beacons.
By deploying Thales Alenia Space's powerful and compact MEOLUT Next phased array solution, the United States will benefit from the world's first spaceborne search and rescue system of this type. Thales Alenia Space, a Joint Venture between Thales (67 %) and Leonardo (33 %), designs, designs, operates and delivers satellite-based systems for governments and institutions, helping them position and connect anyone or anything, everywhere. Since being commissioned in 2016, MEOLUT Next has delivered unrivaled performance, detecting distress signals from more than 5,000 km away. Both France, Europe, Canada and Togo have already ordered Thales Alenia Space's MEOLUT Next, and several more potential international customers are expected to announce their decisions shortly.
"We are confident that our solution will meet and exceed NOAA SARSAT's expectations, and provide decisive help to the UASA region," said Philippe Blatt, Vice President, Navigation France at Thales Alenia Space. "Today, MEOLUT Next is the only solution in the world capable of processing second-generation beacons in real time. Its operational efficiency was recently recognized by Space & Satellite Professionals International (SSPI) for its humanitarian contributions and the European Commission as well as governments of Togo and Canada have already selected this technology."