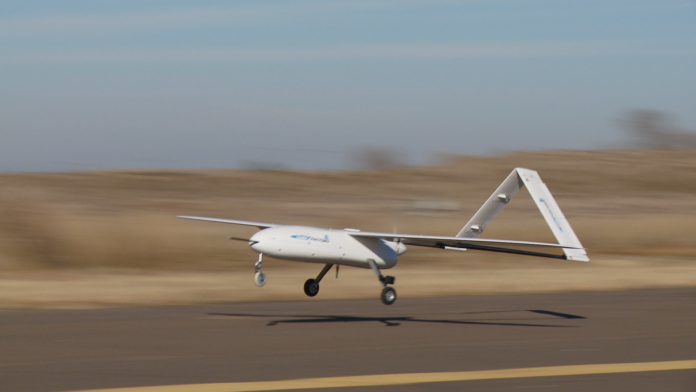 US: The Atmospheric Turbulence and Diffusion Division (ATDD) of NOAA's Air Resources Laboratory is collaborating with Black Swift Technologies (BST) in a joint research project with the University of Tennessee Space Institute. The project aims to develop an electric UAV with precise autopilot capabilities.
The project focusses on integrating BST's SwiftCore Flight Management System with a UAV Factory Penguin BE UAV platform that has been chosen for its reliability, intuitive user interface and precise autopilot capabilities. The project itself features the first integration of BST's SwiftCore Flight Management System (FMS) with the Penguin BE UAV platform.
"The Penguin will enable airborne measurements of hyperspectral and thermal imaging to assess surface fluxes of sensible and latent heat," states Dr. Steve Brooks, Associate Professor Department of Mechanical, Aerospace and Biomedical Engineering at the University of Tennessee Space Institute.
"Yet we needed an autonomous autopilot for the aircraft capable of navigating the same flight path six times a day, ten days in a row, and you want the aircraft over the same points at the same time. Black Swift Technologies' autopilot can very precisely control all aspects of our aircraft's flight. We're almost getting to the point where you hook everything up, put it on a runway and it pretty much does everything on its own."
The SwiftCore FMS enables advanced control systems. These "smart" control systems provide industry leading sensor-based control of the UAS that minimizes operator workload while improving the quality of the observed data by autonomously modifying the flight path based on sensor inputs.
In addition to providing the Flight Management System and the Ground Station to control the aircraft, Black Swift Technologies also integrated the various sensors and cameras necessary to facilitate the myriad tests conducted. The payload included a Resonon hyper spectral imaging camera and TeAx combo Infrared thermal/RGB camera.
"This is a significant integration of our SwiftCore Flight Management System with a highly-regarded 3rd party airframe—the Penguin BE UAV platform," emphasizes Jack Elston, Ph.D., CEO of Black Swift Technologies. "The fact that both NOAA and UTIS specifically sought out our Flight Management System for this project is quite a testament to the high degree of accuracy and reliability our solutions deliver."
Leveraging BST's proprietary Mission Planning Software, scientists can program the Penguin in minutes to calculate the area under review and then begin collecting data for immediate analysis and decision-making.
System training and aircraft flight tests were recently conducted in Colorado. "The overall objective was to get our team experienced flying the Penguin, and experienced using Black Swift Technologies' autopilot, and the transitions from manual to auto control, and vice versa," said Ed Dumas, ATDD UAS pilot. "BST's autopilot is quite intuitive and has a nice interface. It's easy to use. Everything we've seen so far gives me confidence that the autopilot and the aircraft are a good combination. I'm excited to get to work with this system."