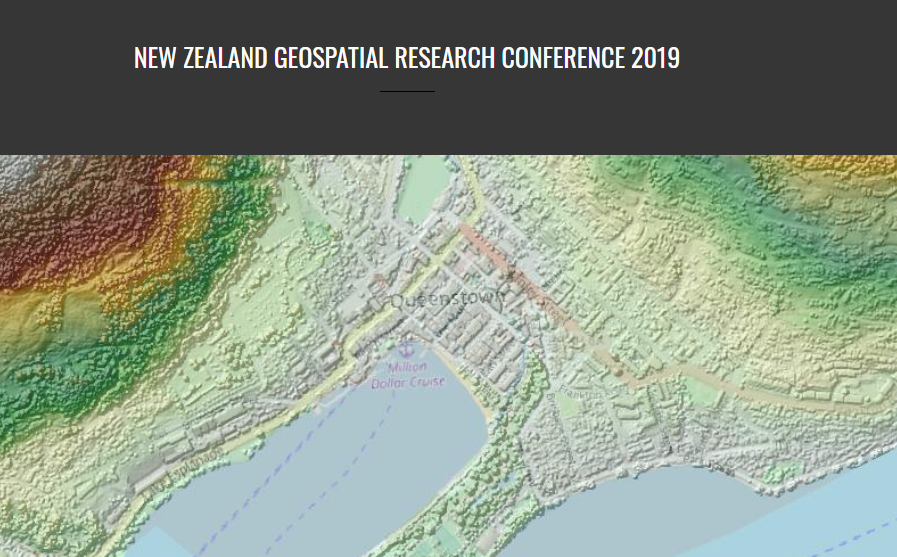 The Geospatial Research Institute Toi Hangarau is going to organize the 2019 New Zealand Geospatial Research Conference in New Zealand from 18th – 21st September 2019. The conference will take place at the Queenstown Memorial Centre in Queenstown. The theme of the conference is "Finding our way to a better future". It is being organized in conjunction with the 15th International Conference on GeoComputation with a motive to encourage both New Zealand and international visitors to attend both conferences.
The conference inviting submissions from all aspects of geospatial research and practice – including theory, technology, application, and innovation. It will include a range of academic sessions including posters. The participation of early career scholars, postgraduate students, and government and industry practitioners is positively encouraged.
Conference key themes, under the overarching theme of "Finding our Way to a Better Future," are:
The future of geospatial science and technology. Topics might include smart geocomputation and geoanalytics, such as dynamic-temporal GIS, scalable geospatial computation, uncertainty, visualization and geovisual analytics, advanced sensing, citizen science and volunteered geoinformation, and rapid spatial data analytics.
Enabling seamless geospatial data. This might include good geospatial data governance, next-generation spatial data infrastructures and improved methods for knowledge representation.
Ensuring good decisions from spatial information. Good decisions are those which are usable, have a strong social license, and which leave no-one behind including indigenous communities.
Addressing key challenges for society using geospatial science and technology. Challenges may include: transitioning to a carbon neutral society, adapting to a changing climate, secure and sustainable food and agriculture, and sustainable cities and communities.