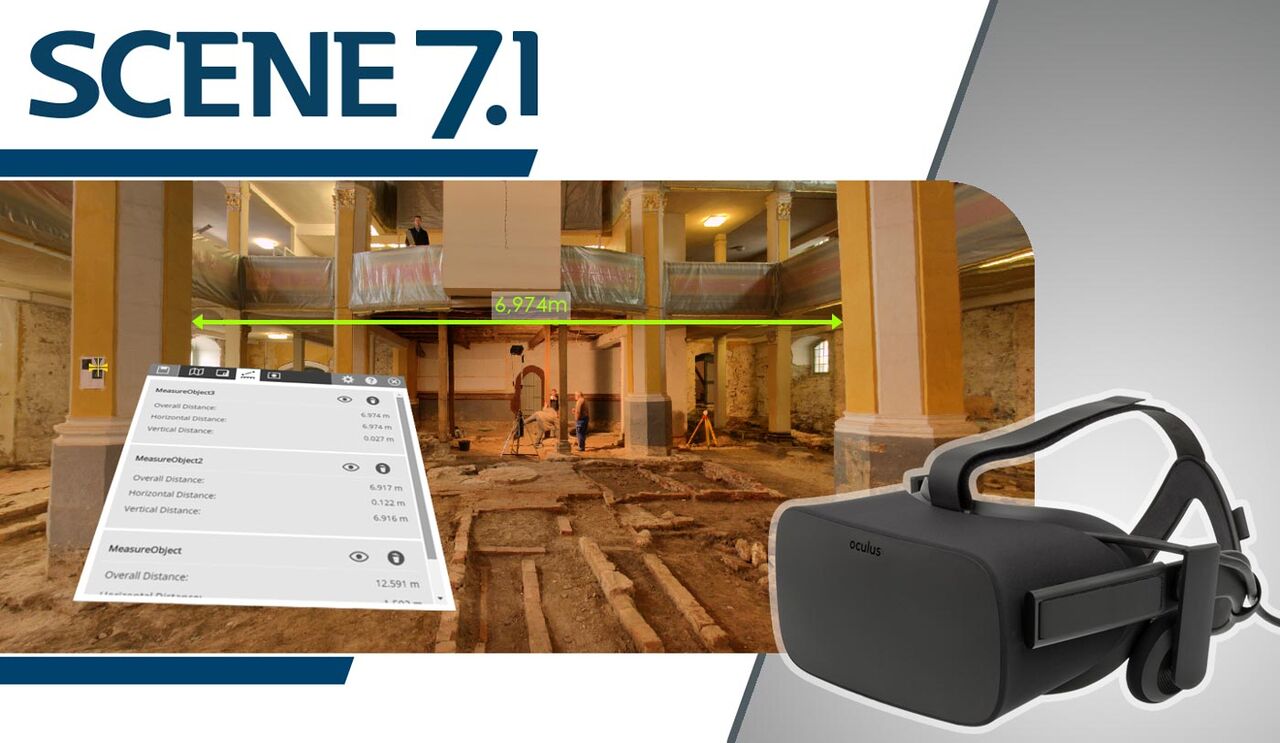 US: FARO has announced the release of Virtual Reality (VR)-ready FARO SCENE 7.1 software. FARO SCENE 7.1 enables an immersive VR experience with integration of detailed photographic textures, i.e., surface details of an object and rendering of 3D scan data so quickly that it appears to be generated in real time.
While SCENE 7.1 is optimized for the FARO laser scanning product portfolio, e.g. FocusS or Freestyle, it is also device agnostic, so it can seamlessly accept and manage 3D scan data from other, non-FARO laser scanner products.
SCENE 7.1 enables users to view an entire project, i.e., the full range of related scans in full 3D virtual reality through a compatible VR headset from the comfort of the user's office or workstation chair. This significantly elevates the beneficial use and reduces project cycle time by enabling architecture, engineering and construction professionals, public safety forensics experts and product designers to quickly simulate and compare reality for such tasks as evaluating as-built documentation, reconstructing crime or accident scenes, or optimizing design plans.
SCENE 7.1 advances well beyond the "see it better to understand it better" concept common in most industrial VR solutions. It enhances productivity by enabling users to take/capture screenshots, tag comments or notes specific to images and navigate the system overview map in real time, all without needing to exit the Virtual Reality environment.
Historically, the FARO Focus and Freestyle products have had their own unique, coded targets (markers that identify scan areas/specific targets), which could not be shared by the other scanning device. With SCENE 7.1 enhanced functionality, not only can both devices share coded targets, but they can also now verify the registration of scans from both devices in a single, real-time registration report. This ensures not only a more cohesive workflow between these devices but also enables projects to be completed faster.
"We have been actively pushing the agenda to integrate high-value VR capability and compatibility into our reality capture products," stated Andreas Gerster, Vice President, Global Construction BIM-CIM. "This is the third major introduction in this area from FARO over the past year and we are confident that facilitating the way our customers interact in a virtual project environment with access to real-time, simulated real-world information makes the planning processes more tangible and less error-prone."