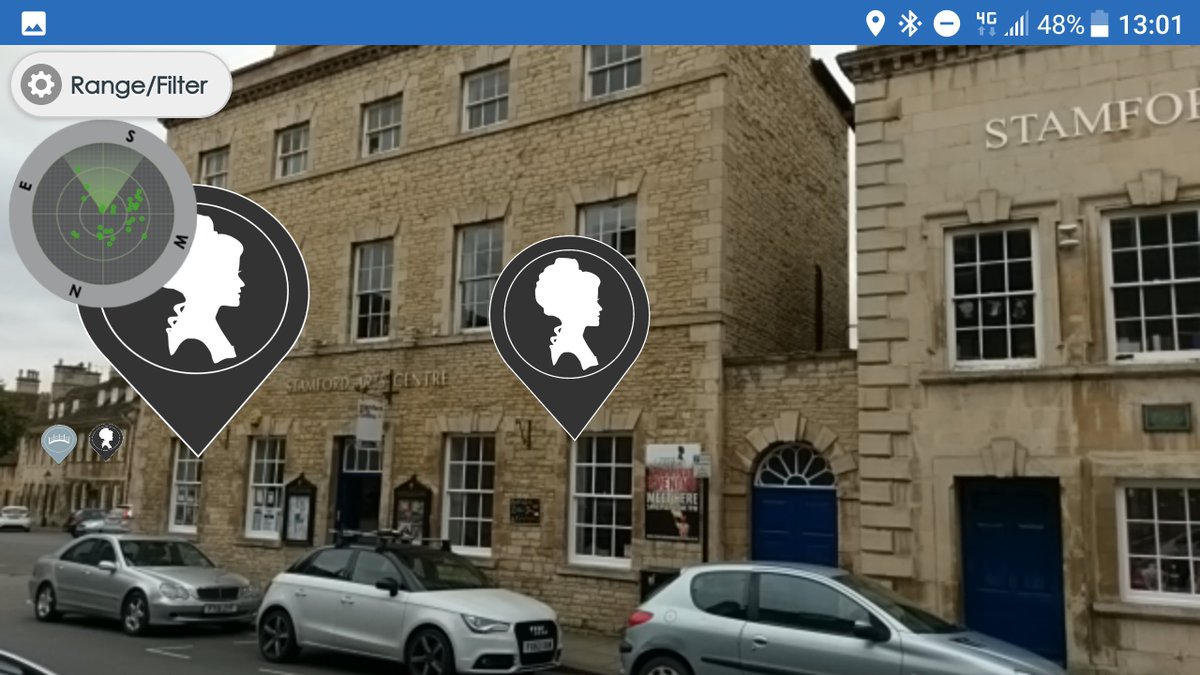 UK: Aligned Assets, an Ordnance Survey (OS) partner, is supporting GIS Day tomorrow by making its Augmented Reality (AR) application available to all local authorities and emergency services in a free trial.
Symphony AR, the application, was developed to enable information held within an organization to be displayed as Augmented Reality. Any data which has a spatial element can be shown as augmented reality markers.  This includes addresses, other spatial data such as sports facilities, listed buildings, commercial properties and more. It has a full management console — Symphony Location Manager — which users can load their own spatial data, configure it and define how that data should be visualized within AR.
The system is flexible enough to allow the organization to choose which data they want to make available, and thus in the case of safeguarding members of staff and the public, it could be used by emergency services responding to an incident to observe risk-based information within their vicinity. They will already hold this data within their office based systems, and Symphony AR could be used to expose this information to the officer on the ground to help make important decisions i.e. a property which is on fire has oxygen cylinders for instance, or the neighboring property has been known to store large quantities of fireworks. Equally a member of staff going to do a site visit for a planning application can use AR to highlight the presence of Tree Preservation Orders, determine whether they are within a Conservation Area or see which neighbors were notified or a planning application.
Andy Hird, Aligned Assets Managing Director says: "For this Gazetteers Day we are making available just the addresses themselves, to help people gain an understanding into how AR can hook into a spatial dataset and expose that information as augmented markers.  We hope custodians will use Symphony AR to engage users within their organization in a visual and current way, the individual use cases are varied and we believe custodians and the people they engage will start to think about ways such technology can help them deliver services or empower decision making. Access to this data can create a range of benefits from helping protect the public, safeguarding frontline staff, helping to reduce fraud or providing access to any geospatial data."