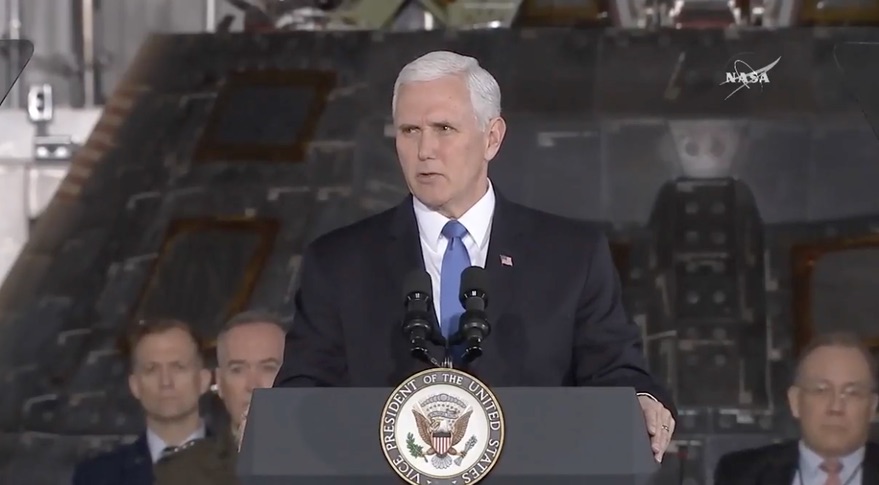 US: US Vice President Mike Pence and members of the National Space Council approved a series of recommendations that make reforms to regulations of commercial space activities.
The Council approved a set of four recommendations intended to streamline licensing and other regulatory activities that both government officials and industry witnesses warned could slow down emerging space ventures.
"But while American industry and technology have leaped towards the future, our government agencies too often have remained stuck in the past," Pence said, citing regulatory uncertainty for new space activities like satellite servicing as well as "outdated regulatory processes."
He cited is the need for companies to seek new licenses for the same launch vehicle that flies from different locations. "You know, the government's figured out how to honor driver's licenses across state lines," he added. "There's no reason we can't do the same for rockets."
The first recommendation that was approved by the Council addressed that issue, calling on the Department of Transportation to replace "prescriptive launch and reentry licensing regimes" with a streamlined system by next March.
The recommendation didn't delve into details about that plan, but the Federal Aviation Administration's Office of Commercial Space Transportation has proposed what it calls a "21st-century licensing process" that would address the ability to use the same launch license at multiple sites, or for different versions of the same family of vehicle.