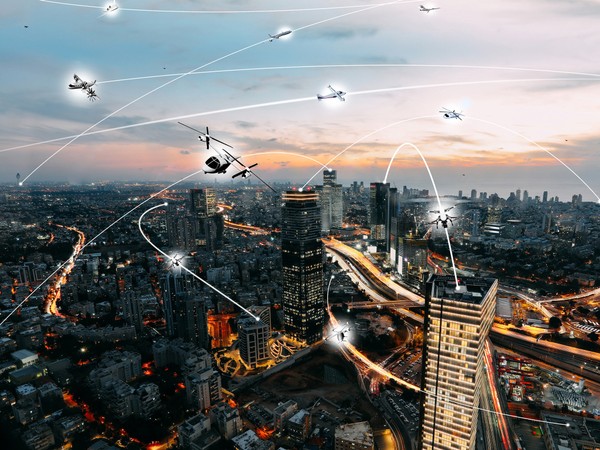 US: NASA and Uber will partner to develop a safe and efficient method for future delivery drone in crowded populated areas, as per a new announcement.
NASA says the goal of this agreement with Uber is to explore ideas and technologies related to urban air mobility. Urban air mobility is defined by NASA as "a safe and efficient system for vehicles, piloted or not, to move passengers and cargo within a city."
The move is being looked at as Uber attempting to work as closely as possible with the government as it looks to make its flying taxi project a reality. Uber will share information and data from the development of this program (Uber Air), and NASA will look for any added potential risks in crowded areas through simulations.
"This is the new era in air transportation that NASA and a community of government, industry and academic partners are working together on, right now," NASA reports.
"The goal, known as Urban Air Mobility (UAM), is a safe and efficient air transportation system where everything from small package delivery drones to passenger-carrying air taxis operate over populated areas, from small towns to the largest cities. And it's no dream."
NASA says this agreement represents the first to primarily hone in on urban air mobility operations.
With this agreement, NASA says  Uber will share its plans for an "urban aviation rideshare network" and that the space agency will use airspace management computer modeling and simulation methods to assess the potential impact.
"NASA is excited to be partnering with Uber and others in the community to identify the key challenges facing the UAM market, and explore necessary research, development and testing requirements to address those challenges," Jaiwon Shin, associate administrator for NASA's Aeronautics Research Mission Directorate, said in the release.
"Urban air mobility could revolutionize the way people and cargo move in our cities and fundamentally change our lifestyle much like smartphones have."
Once work starts, NASA will analyze data shared by Uber at its research facility at Dallas Fort Worth International Airport.
The space agency will take Uber's data, and simulate a small passenger-carrying plane as it makes it way through the airport's airspace during peak hours.