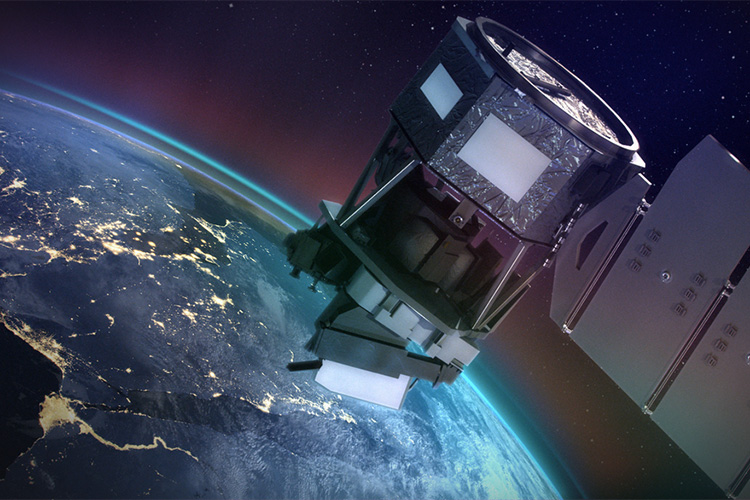 US: NASA is all prepared to launch its newest space weather satellite, the Ionospheric Connection Explorer in the summer of 2017. The mission goes by the moniker ICON, aims to understand the tug-of-war between Earth's atmosphere and the space environment. If succeeded, the mission will add one more satellite to NASA's fleet of 26 heliophysics satellites.
The mission is led by UC Berkeley's Space Sciences Laboratory with the help of scientists and engineers from around the world. "This mission will change the way we think about the Earth-space boundary," said Thomas Immel, a senior fellow at the Space Sciences Laboratory and principal investigator for the mission.
"The team in Berkeley and our partnering institutions around the country are delivering cutting-edge instruments that will help us to build a fuller picture of what is driving changes in the ionosphere."
The ionosphere is the edge of space where the sun ionizes the air to create constantly shifting streams and sheets of charged particles. In this region 100 miles overhead, Immel said, a continuous struggle between solar forcing and Earth's weather systems drives extreme and unpredictable variability. ICON will investigate the forces at play in the near-space environment, leading the way in understanding disturbances that can lead to severe interference with communications and GPS signals.
Ionospheric changes have only been discovered in the last 10 years, he said, and scientists still don't understand what's causing them.
"We see enhancements and depletions of plasma in the ionosphere around the equator across the globe, and our models can't explain them. So we're building ICON to go and find out why," he said.
Source: Berkeley