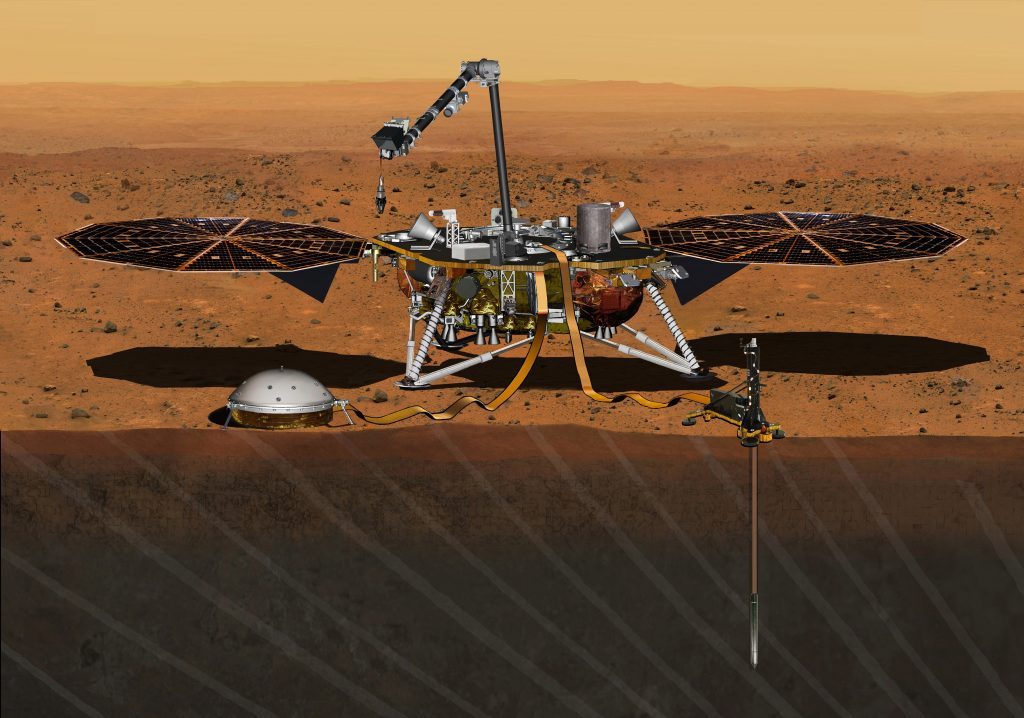 US: US space agency NASA is planning to send a space rover to Mars by 2020. The rover will be equipped with an array of new scientific instruments, including a ground penetrating radar (GPR), which will be used to inspect the sub-surface geologic structure on Mars.
The Mars 2020 rover's mission will be investigating a region of the Red planet which could have been favourable in understanding the microbial life and will probe rocks for evidence of past life, as well as collect soil and rock samples.
Sensors on the mast and deck of the machine will monitor weather conditions and the dust environment, while two instruments will provide high-resolution imaging and three types of spectroscopy for characterising rocks and soil from a distance and determine which rocks to explore up close.
Acting Associate Administrator of NASA's Science Mission Directorate in Washington Geoffrey Yoder said, "The Mars 2020 rover is the first step in a potential multi-mission campaign to return carefully selected and sealed samples of Martian rocks and soil to Earth.
"This mission marks a significant milestone in NASA's Journey to Mars – to determine whether life has ever existed on Mars, and to advance our goal of sending humans to the Red Planet."
The rover will use the same sky crane landing system as the famous Curiosity rover but will be equipped with the ability to land on more rugged terrain.
Mars 2020 entry, descent and landing lead at NASA's Jet Propulsion Laboratory (JPL) in Pasadena, California, Allen Chen said, "As it is descending, the spacecraft can tell whether it is headed for one of the unsafe zones and divert to safe ground nearby. With this capability, we can now consider landing areas with unsafe zones that previously would have disqualified the whole area. Also, we can land closer to a specific science destination, for less driving after landing."
The Mars 2020 mission is part of NASA's Mars Exploration Program, they also plan to launch a stationary Mars lander in 2018 to study the Mars' deep interior.