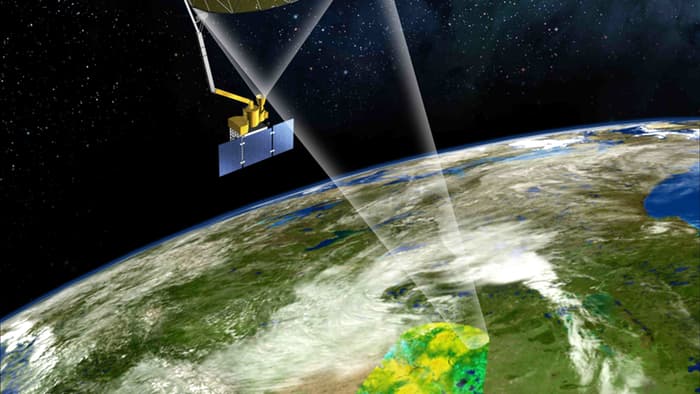 US: To help West African farmers improve their modest yields despite the worsening effects of the climate change, the US space agency NASA has launched a project called SERVIR. Influenced by the Spanish word for 'to serve', SERVIR takes advantage of earth observation data captured by the space agency's satellites.
The program plans to stream the data to the farmers in order to enable accurate forecasting of environmental conditions and upcoming weather disasters such as floods or droughts.
"There is an immediate need to connect available science and technology to development solutions in West Africa," said Alex Deprez, director of the US Agency for International Development (USAID), which co-funds the project.
The project, head-quartered from Niger's capital Niamey, will cover the Sahel states of Burkina Faso, Ghana, Senegal and Niger. The Sahel region, a belt of rather arid land located where the Sahara desert meets the milder Sudanian Savanna, is extremely prone to adverse effects of the climate change.
Rising temperatures and erratic rainfall are wreaking havoc on agriculture, damaging crops and resulting in severe food shortages. "The whole livelihood along the Sahel depends on a few main crops, namely millet and sorghum," said UN World Food Programme analyst Matthieu Tockert."These crops are highly dependent on rainfall, so any data that allows for proper forecasts is key."
The SERVIR project has been running in East Africa since 2008. The earth observation data from Nasa's satellites were used to create a system tracking water in streams and rivers to predict droughts and floods. Farmers can use the maps to determine, which land is the most fertile and safest to plant their crops on.
"The model is demand driven," said Dan Irwin, SERVIR project manager. NASA performed a study in the region two years ago and found that governments either did not have good data, or were not using it, he added.