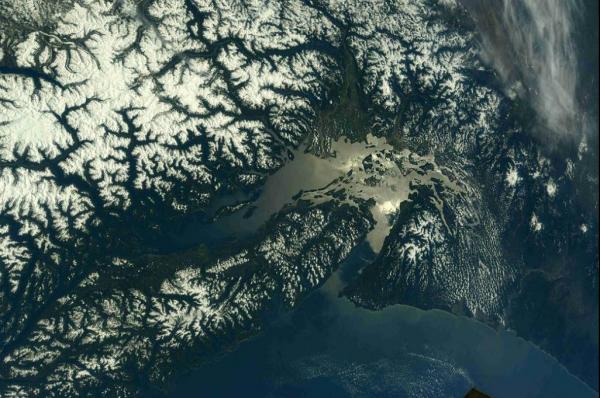 US: For celebrating National Parks Week, NASA has compiled and shared a gallery of photographs of national parks taken from space. A few of the newly releases images were captured by astronauts aboard the space station.
The latest photograph, NASA's Thursday "image of the day," features the Everglades as seen from 250 miles above Earth's surface. The image was clicked by NASA astronaut Ricky Arnold and shared on his Twitter feed.
Arnold quoted Marjory Stoneman Douglas in the caption: "The grass and water that is the meaning and the central fact of the Everglades. It is a river of grass."
"The flow and human interruption of this river is clearly visible from space," Arnold added.
The gallery also features photographs captured by NASA salutes, including pics of the Grand Canyon, Glacier Bay National Park, Denali National Park and several others.