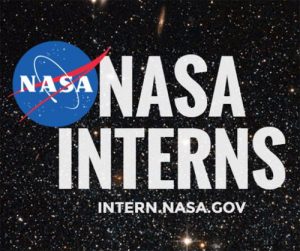 US: The NASA History Division preserves NASA's documentary record, stimulates the study of aerospace history, and communicates historical information within NASA and with the public. Student interns assist the History Division by managing our social media accounts, writing features for our website, reviewing the historical manuscripts that we produce, researching historical questions, and performing assorted other support tasks.
Although the internships are unpaid and housing is not provided, the experience gained from performing meaningful work at NASA Headquarters is invaluable. Interns write most of our social media posts. And, because the History Program is part of the Office of Communications, there are many other activities of which you may be a part. Recently our interns have helped host NASA Socials, and have assisted public affairs officers with astronaut appearances at Headquarters and elsewhere around the Washington, DC, area.
There are three internship periods: fall, spring, and summer. Interns typically work 20 hours per week for 10 weeks for the fall and spring terms. For the summer, we like interns to work at least 30 hours per week for 8-10 weeks.
To apply, you must submit:
Your resume
A writing sample (a recent research paper, for example)
Names and contact information for 2 references (at least one of them must be on the faculty or staff of your current college)
A cover letter that explains why you are interested, when you will be available for work, and how/when we can best reach you for a phone interview.
Email all of these items to Dr. Bill Barry at 

[email protected]
Application Deadlines:
Fall: June 1
Spring: October 1
Summer: February 1
Qualifications:
You must be a U.S. citizen
You must be currently enrolled and in good standing in an accredited college or university
You must possess strong research and writing skills
A background in history or related academic fields is preferable. A background in science and engineering is also desirable.
Experience with social media, web publication, and editing are highly desirable.
The work location is NASA Headquarters in Washington, DC. A security background check will be conducted on those selected for the internship.