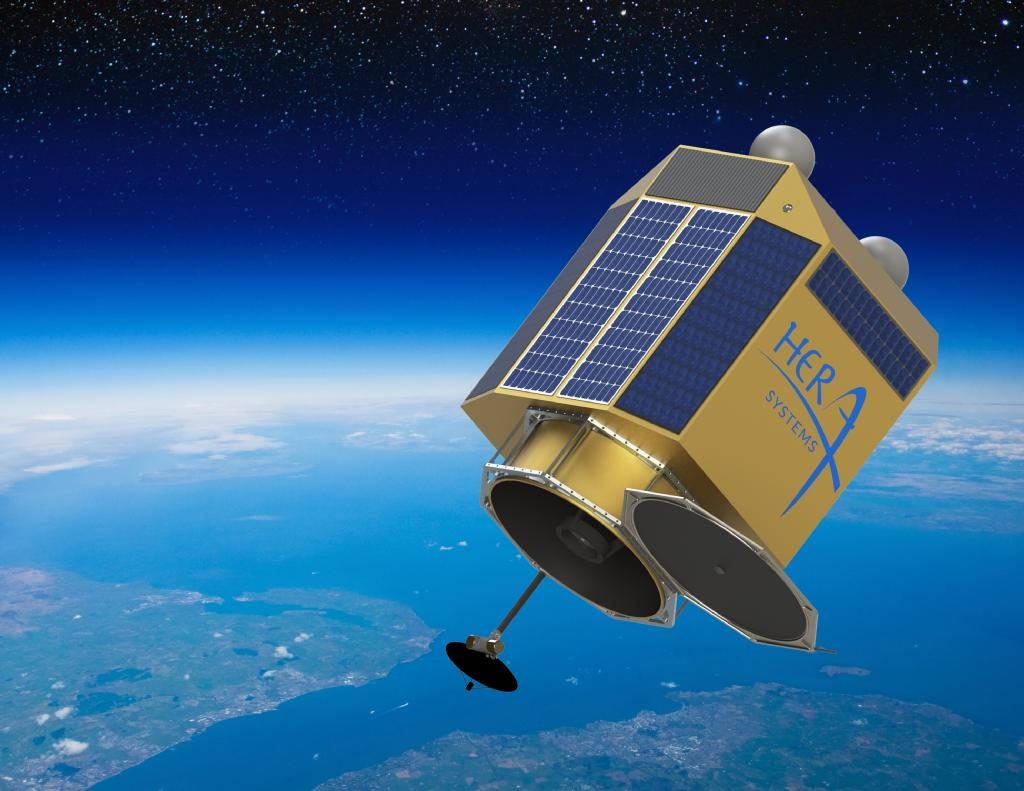 US: Small satellite platform Hera Systems has announced that it has entered into a Non-Reimbursable Space Act Agreement (NRSAA) with the National Aeronautics and Space Administration Ames Research Center ("NASA Ames").
Under this agreement, NASA Ames and Hera Systems will collaborate on the development of an upgraded satellite design for Hera Systems that is based on NASA's existing COTSAT (Cost Optimized Test for Spacecraft Avionics and Technologies) prototype spacecraft.
The agreement is a key stepping stone in Hera Systems' plans to deliver affordable, highly refreshed, high-resolution satellite imagery and derived information to customers, and significantly accelerates the company's own development timeline.
The arrangement with NASA Ames is unique in the aerospace industry. It enables Hera Systems to use the COTSAT technology to undertake final mission integration, launch and operation of its own 2HOPSat(2nd-Generation High Optical Performance Satellite), a low Earth orbit system designed to provide imagery of the Earth for a range of government and commercial applications.
NASA Ames originally developed COTSAT to demonstrate rapid and low-cost prototyping concepts. Based on this design, which houses the bus and payload subsystems in a single-atmosphere, artificial environment, the Hera Systems 2HOPSat technology demonstrator will accommodate multiple payloads, including a sensor capable of imaging the Earth's surface at better than 22 centimeters ground sample distance (GSD).
This level of resolution is particularly suitable to security applications and for monitoring the built environment and related activity.
"This unique arrangement with NASA helps Hera Systems realize the promise of the COTSAT design, and demonstrates new heights of performance in a low-cost Earth observation platform," said Bobby Machinski, chief executive officer and president of Hera Systems. "We're thrilled, because we're able to save money and time by leveraging NASA's program investment."