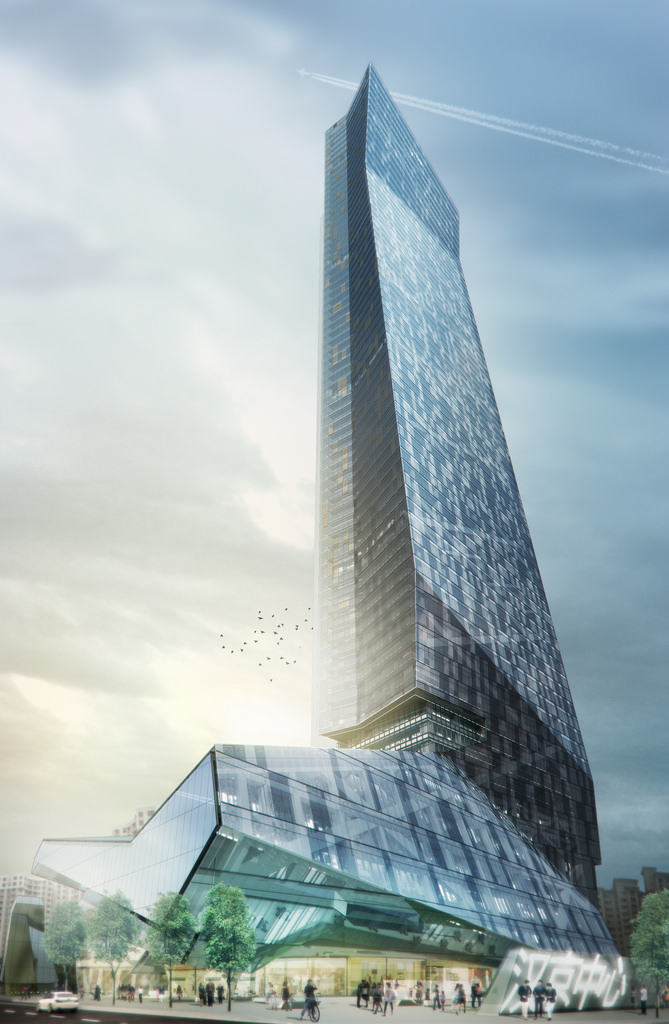 China: The US-based Morphosis has been hired as the design architect for this 350-meter tall Hanking Center Tower to provide the detailing and specifications for all the exterior envelope and public spaces throughout the building.
As the new icon for the Shenzhen high-tech industrial sector, the Hanking Center Tower is designed as an incubator for emerging technologies, providing space for rapidly growing, young firms with an innovative approach to circulation, social, and work spaces made possible by the tower's unique offset core configuration.
With high-end commercial office spaces anchored by retail and dining hub in the podium, the tower serves Shenzhen's growing body of global professionals and its slender design will redefine the Shenzhen skyline.
The form of the tower is primarily defined by its pioneering steel structural system, which offsets the primary movement and service cores to the exterior of the floorplate. Shifting the cores open the main body of the tower, significantly minimizing the building's structural footprint while maximizing open space.
Working closely with a US-based engineering firm and a local Chinese-based design institute responsible for all contracting activities, Morphosis maintained a complete and up-to-date building information model (BIM) of the entire project.
BIM is a shared knowledge resource for information about a facility, forming a reliable basis for decisions during its lifecycle. The building information model efficiently coordinates any required changes in the building geometry, or system details. Further, the comprehensive BIM strategy is being used to review and coordinate construction RFIs and shop drawing submittals from the general contractor and its sub-contractors.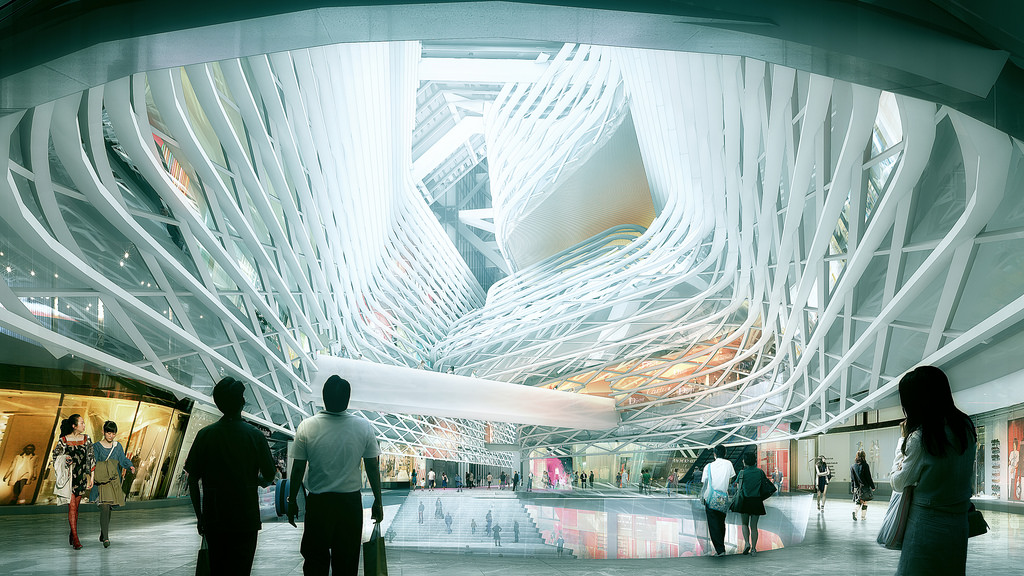 This project used Bentley's design modeling applications, including AECOsim Building Designer and MicroStation, to translate geometric and BIM data for use by other applications and allowed the team to focus on providing a highly detailed and well-developed building information model. This integrated process ensured that all key stakeholders were focused on developing the project in 3D instead of the traditional 2D documentation.
Using Bentley Navigator and Bentley's mobile apps, detailed 3D models are able to be shared among key stakeholders, enabling the team's collective investment in a comprehensive building information model and allowing for a seamless workflow among the architect, project consultants, and subcontractors.
Cory Brugger, director of design technology, Morphosis, said, "The design and development of innovative buildings is dependent upon the quality of information and speed at which the project team can receive feedback from an iterative design process. We rely on the development of an integrated project BIM as a central part of this process. The reliability of Bentley's products provided our design team with the tools necessary to successfully deliver the Hanking Center Tower. The success of this highly innovative, iconic skyscraper is supported by Bentley's modeling platforms, which provided an environment for the development and communication of accurate and highly interoperable information for the multi-national team involved in the project."