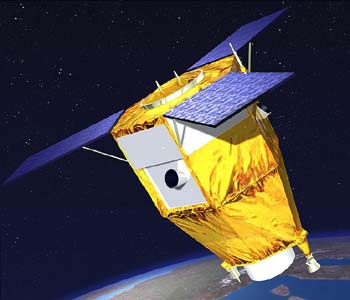 Morocco: Morocco's first earth observation satellite is set to be launched by an Arianespace Vega space launch vehicle from Kourou in French Guiana on November 7 or 8, 2017. The kingdom's first remote sensing satellite – currently designated as MN35-13 – has been built by Airbus Defence and Space and Thales Alenia Space.
The Moroccan earth observation satellite program developed clandestinely with a deal made between Morocco, Airbus and Defence and Space and Thales Alenia Space. The agreement was rumored to be signed as far back as 2015, but none of the parties got officially involved in making any public statements.
A second earth observation satellite for Morocco, is also being developed by these two companies, is scheduled to be ready for launch in 2018. According to industry insiders, these two satellites are similar to the birds developed by Airbus and Thales Alenia for the United Arab Emirates, known as Falcon Eye. 
Both of these satellites are thought to be upgraded versions of Pléiades-HR earth observation satellite that has a resolution of 70cm across a 20 kilometer swath, a storage capacity of 600GB and a downlink data rate of 450MB per second. The Pléiades-HR has an operational lifetime of approximately five years.
It is not known whether the Moroccan versions of the satellites have the same, if not better, payload capabilities, but the UAE Falcon Eye satellites are listed as sharing the Pléiades-HR features. Morocco's geographical position and national security situation provides justification for the two Earth observation satellites, as it is situated on the the northwest African coast of the Atlantic Ocean and the entrance to the Mediterranean Sea at the Strait of Gibraltar, a busy shipping and smuggling route.
To the southwest of Morocco is the disputed territory of the Western Sahara, where Moroccan forces have frequently clashed with the Polisario Front. To Morocco's east is Algeria, a large country that has a deep desert interior and that has continually been in conflict with Islamic extremists that have sought to overthrow the government.
Possessing the ability to autonomously monitor threats on land and at sea long before they manifest themselves as imminent dangers should provide Morocco with an improved security process and the more efficient use of scarce capabilities to deal with those threats.