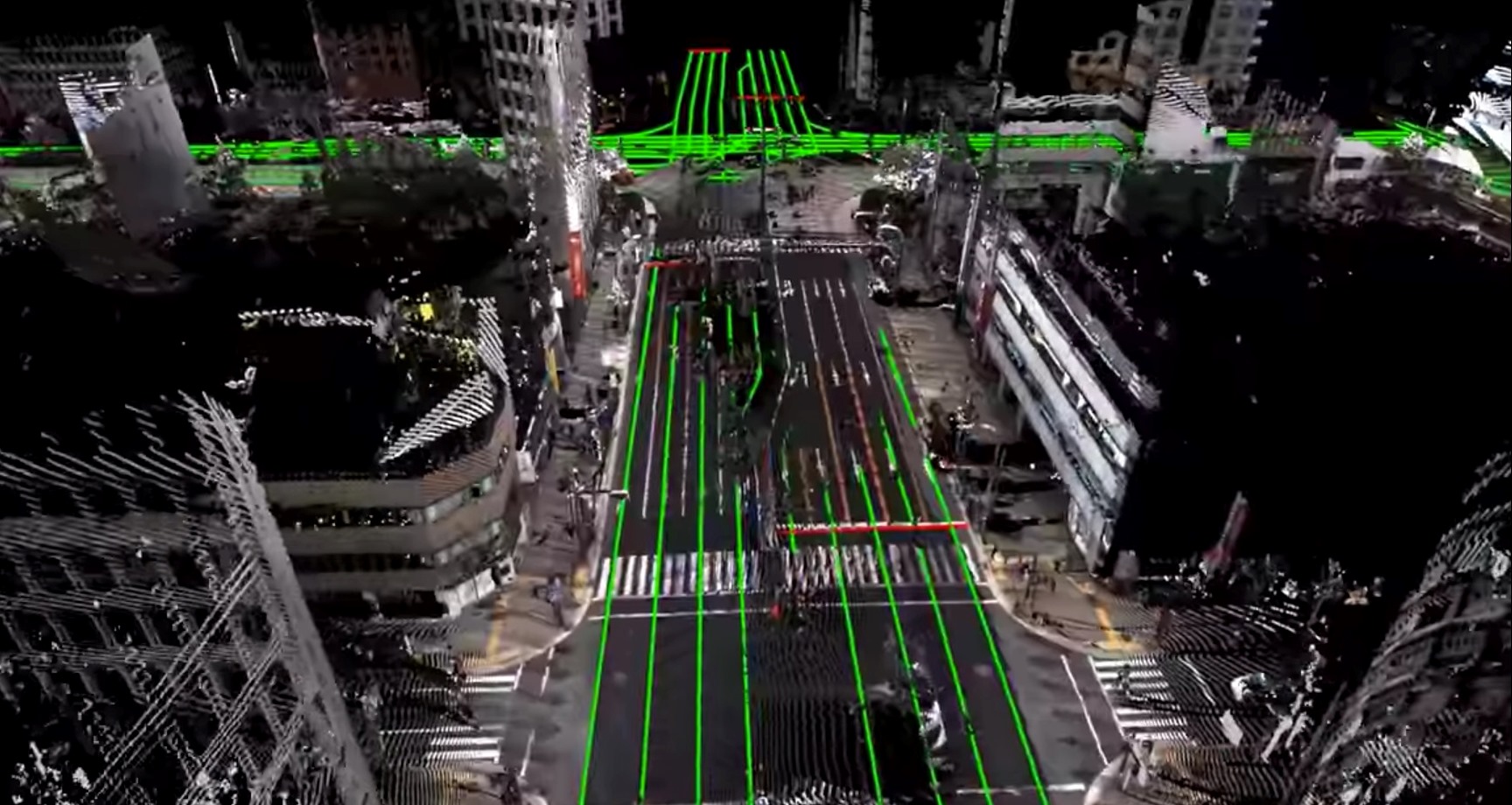 US: After the news of Apple using drones to improve maps in the US, Japan's Mitsubishi Electric Corp. has entered the fray by announcing it will market its advanced mobile 3D mapping system overseas.
To explain the importance of 3D maps for driverless cars, Shun Kuriaki, manager of Mitsubishi Electric's IT Solution Department in the Electronic Systems Group, said autonomous vehicles cannot always depend on sensors alone to maintain driving safety and accuracy.
For instance, in snow, heavy rain or other types of bad weather, the car's cameras and laser scanners can have difficulty identifying something as fundamental as lane markings. "On such occasions," says Kuriaki, "driverless vehicles require additional detailed information to maintain safe control."
That information will come from extensively detailed 3D maps that go well beyond today's 2D and simple 3D versions by providing items such as the location of traffic signals, roadside signs and noise barriers, as well as the number of lanes and their widths.
With the US and Europe gaining a head start, Mitsubishi has gathered together a consortium of fifteen Japanese auto-related companies, including manufacturers Toyota, Honda, and Nissan, and map maker Zenrin, to create detailed, high-definition 3D maps of Japan's 340,000 kilometers of expressways, national highways, and other roads.
The project uses Mitsubishi's Mobile Mapping System to create detailed 3D maps using laser scanners, cameras, GPS tracking and sensors. The equipment is combined into a detachable unit for mounting on the roofs of cars. An earlier generation of the system was powered by bulky batteries, whereas the new configuration sips its electricity from the car's cigarette lighter socket.
The system works by first calculating the car's location and position using GPS and measuring sensors. Then, as the vehicle travels at cruising speeds, the mapping system's laser scanner employs a technology called "point cloud" to ping objects in front and capture their outlines in the form of reflected points of light.
When more detailed maps are required for applications other than autonomous driving, a camera synchronized with the laser scanner takes images of the objects simultaneously. Later, in post-processing of the data, the point cloud data and the camera images are combined to produce these comprehensive 3D maps with color added if required.
According to Mitsubishi, the system collects more than 27,000 light points a second. But when optional high-density laser scanners are used, the point count soars to one million, which enables roadside objects, buildings and cityscapes to be rendered in greater detail.
Kuriaki says the system can be operated by just one person without specialized knowledge using a notebook PC in the passenger seat. Post-processing can also be performed by non-specialists.
With Google leading the advance in 3D mapping in the US, and German automakers and others already busy creating their own maps, Mitsubishi believes this ease of operation will help it compete in what is already a crowded field.