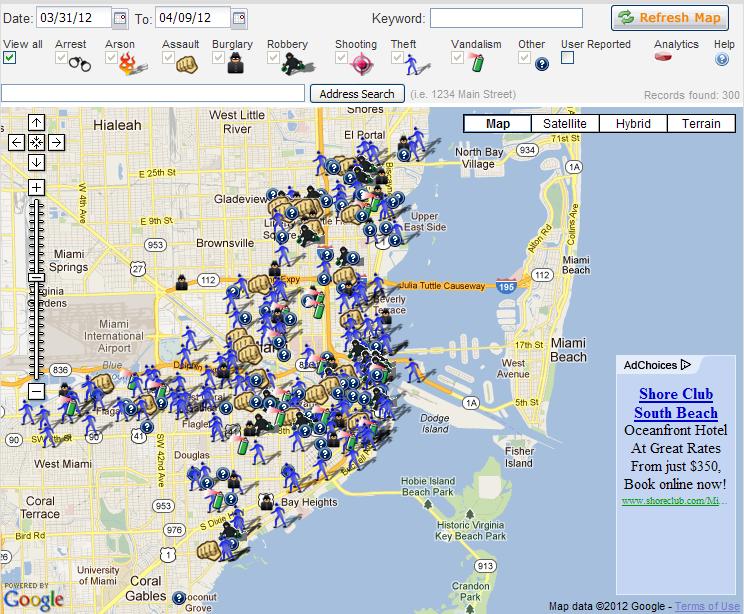 US: A Miami County Sheriff's Office has launched an online crime mapping and analytic tool. The tool works with the sheriff's office records systems to display crime data on a map, grid or on the online dashboard. The crime map can be accessed online on the sheriff's website. Users can type in their address or enter "Miami County" to search for reports.
Though the new crime mapping tool costs approximately $7,000 per year, Dave Duchak, Chief Deputy of the county said, the project was paid for through the office's "Furtherance of Justice" fund used for crime prevention.
Residents can filter by date, time, and offense types. Data from the Miami County Sheriff's record's management system has been exported to the RAIDS database from January 1, 2011, to the present.
"It's just another technology tool to get information out to the public for them to be aware of what's going on in their communities and neighborhoods," said Duchak. "We want to be as transparent as possible. It also helps us because it alerts neighbors to look out for one another."
Duchak said the reports are updated each day after a supervisor's approval. Duchak urges county residents to sign up for an email alert system for email notifications of activity within their neighborhood area.
"If your neighbor had their car broken into, there's an alert for that. It can make you more aware of what's going on and possibly help us," Duchak said. "It's putting out public records to consume and there are a lot of benefits to hopefully to prevent crimes and solve crimes."
Duchak said the crime map will show traffic crashes, OVI arrests, sex offender locations and other reports. The crime map does not disclose the exact location or address. The icons on the map will show basic information about the incident such as: crime type, location, block-level address, along with date and time. For example, if an incident is reported in the 1000 block of Windmere Drive, Concord Twp., it will appear as 10XX Windmere Drive along with the report type and number.