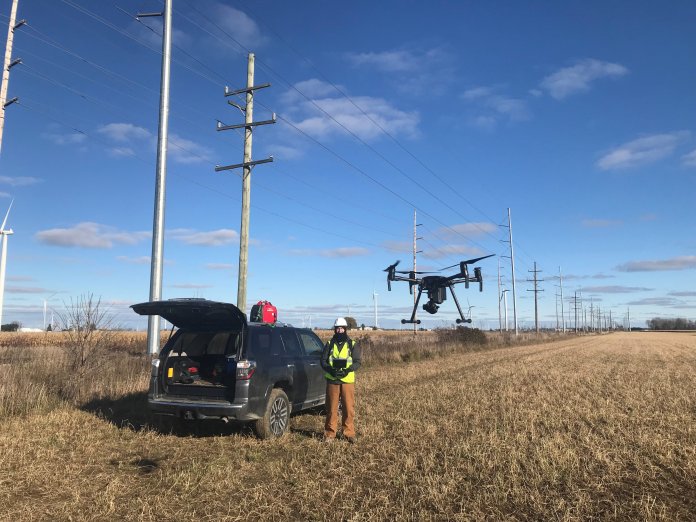 USA: Measure UAS, Inc., the leader in aerial intelligence, and AiRXOS, part of GE Aviation, has announced a partnership to provide a holistic inspection solution that overcomes the regulatory and performance complexities of advanced drone operations such as beyond visual line of sight (BVLOS) and multiple unmanned aircraft operations (Multi-UA).
The new offering connects Measure's drone operations and data analysis services with AIRXOS' Air Mobility Approval Services, a lifecycle consulting service that helps organizations conquer the complexity of UAV waivers. Advanced operations like BVLOS and Multi-UA are well-suited to inspection operations in the energy industry, as they further advance the ability of
drones to improve worker safety, increase inspection efficiency, and maximize asset availability.
"The intent of Measure and AiRXOS joining forces is to solve a customer problem we hear repeatedly – that advanced operations like BVLOS and Multi-UA operations are critical enablers for scaling inspection operations," said Ken Stewart, AiRXOS, CEO. "We're excited to welcome Measure as an Air MobilityTM Ecosystem partner. Combined, we are an industry powerhouse solution – two best-of-breed solutions that will help energy organizations truly realize the full potential from their aerial inspections."
Measure has conducted thousands of commercial operations while maintaining an industry-leading safety record with zero reportable incidents. Measure's missions have include inspection of a 328MW thin-film solar farm along the Mexican border, construction site inspections inside the tightly controlled Washington D.C. Flight Restricted Zone (FRZ), and
FAA-approved flight operations during the 2019 Superbowl Temporary Flight Restriction (TFR).
"The partnership with AiRXOS extends Measure's long history of being at the cutting edge of commercial drone operations," said Brandon Torres Declet, CEO and Co-Founder of Measure.
"By combining Measure's proven expertise in drone operations and data analysis with AiRXOS' exemplary track record in advanced waiver approvals, we will be able to provide safe, compliant, and effective solutions that maximize the benefits of deploying drones across energy
operations."