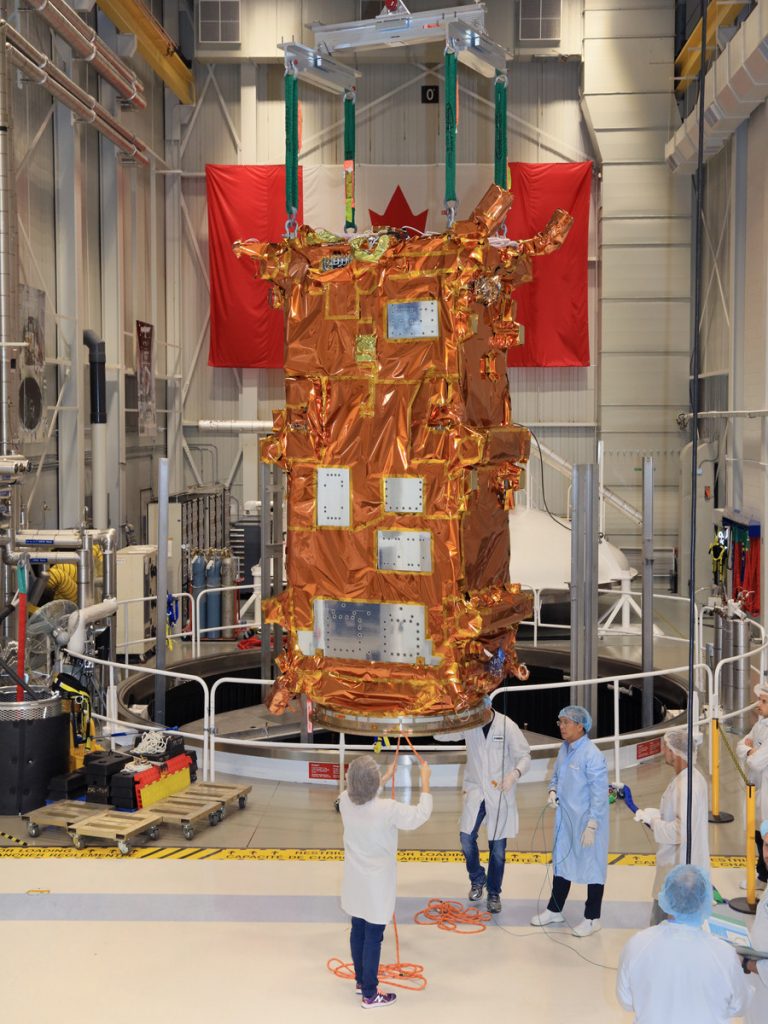 US: MDA, a Maxar Technologies company, has announced that it has shipped, as planned, the third and final satellite for the RADARSAT Constellation Mission (RCM) that MDA is building for the Canadian Space Agency. The constellation will launch from the Vandenberg Air Force Base in California aboard a SpaceX Falcon 9 rocket. RCM is the evolution of the highly successful RADARSAT Program that MDA has been an integral part of since the early 1990's. The three-satellite constellation will ensure data continuity and improve the operational use of Synthetic Aperture Radar (SAR) and system reliability. RCM will provide daily revisits of Canada's vast territory and maritime approaches, as well as daily access to 90% of the world's surface.
"Finalizing these satellites is a monumental achievement for MDA and its extensive cross-Canada industrial supply chain whose Canadian employees have worked extremely hard for many years on this program," said Mike Greenley, group president of MDA. "The program has been on budget and schedule since award of the build phase contract in 2013, which is a remarkable achievement for a program this complex. We are looking forward to Canada creating, funding and implementing a long-term space plan that sustains and grows Canada's global leadership position in space-based radar Earth observation."
RCM consists of three space-based radar satellites that can see through clouds and darkness to provide data on Canada's vast land mass and coastal approaches. Information from RCM is used for many different applications that are of benefit to Canadians and to the entire world population. These applications include monitoring of glaciers and other changes on the planet, which, in turn, are used to measure global climate change and help scientists to better understand humankind's impact on our environment.
RCM data will also be used to monitor agricultural regions, which is then used to improve the efficiency of agricultural growing operations and ultimately the world food supply; and to monitor natural resources such as forests and other ecosystems enabling better management of those environmentally critical regions. For maritime surveillance, radar satellite systems are the preferred choice for marine and coastal areas with cloudy and foggy weather conditions, allowing for enhanced monitoring of oil spills. Being able to predict the direction oil spills will take and their drift by using a map of marine wind directions derived from radar images will be very helpful to environmental protection organizations.
The RCM satellite constellation is expected to operate for at least seven years providing benefits beyond our imagination both for Canadians and for the entire world. The launch of the constellation is scheduled for the week of February 18, 2019, based on launch vehicle availability.