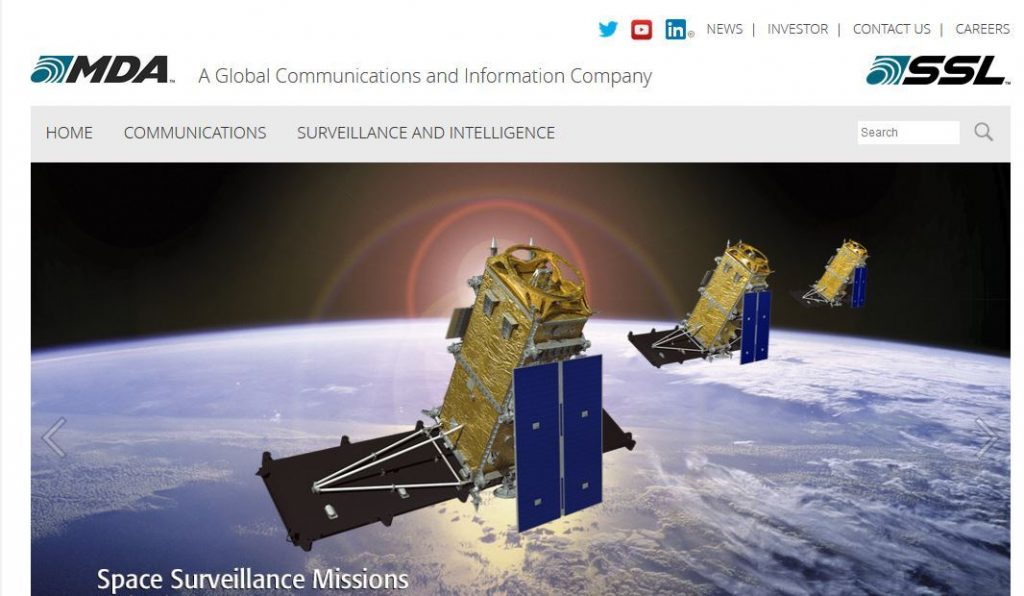 Canada: MacDonald, Dettwiler and Associates Ltd. or "MDA" or "the Company" – has reported financial results for the third quarter ended September 30, 2016.
For the third quarter of 2016, consolidated revenues were $495.9 million compared to $515.4 million for the same period of 2015. The decrease reflected lower revenues from the Communications segment, partially offset by higher revenues from the Surveillance and Intelligence segment.
Operating EBITDA for the third quarter of 2016 was $84.3 million compared to $93.9 million for the same period of 2015. Operating EBITDA this quarter included a contract loss provision of $10.0 million on a program in the Surveillance and Intelligence segment. The Company considers this provision to be an isolated incident.
Operating earnings were $46.1 million, or $1.26 per share, compared to $54.6 million, or $1.50 per share, for the same period of last year. Net earnings under IFRS for the third quarter of 2016 were $41.8 million compared to $55.3 million for the corresponding period of 2015.
The Company had total funded order backlog of $2.6 billion as at September 30, 2016, increasing slightly from the balance at the end of June 2016. Notable bookings announced during the third quarter included a contract with SiriusXM to build SXM-7 and SXM-8, two high-power satellites.
Since the start of the third quarter, three geostationary satellites and four low earth orbit (LEO) satellites built by the Company were successfully launched.
The Company continued to make substantive progress to obtain facility security clearance for its operations in California, through which the Company can effectively pursue and execute the broad range of U.S. government contracts including defence and intelligence work. In addition to investments in organizational and required regulatory structure, the Company has also started building out a government business development and management team.
During the quarter, the Company signed a US$400 million revolving securitization facility agreement with an international financial institution. On September 30, 2016, as an initial drawdown under the facility, the Company completed a transaction for net proceeds of $90.2 million (US$68.8 million).
The Company has declared a quarterly dividend of $0.37 per common share payable on December 30, 2016 to shareholders of record at the close of business on December 15, 2016.
MDA's condensed consolidated interim financial statements and management's discussion and analysis (MD&A) for the three and nine months ended September 30, 2016 are available here.
The Conference Call will also be Webcast live at here.