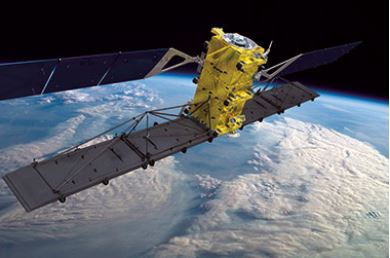 Canada: MacDonald, Dettwiler and Associates Ltd. "MDA", has announced that the Department of National Defence (DND) has exercised an option for a contract announced in June 2016.
MDA will provide advanced space-based Synthetic Aperture Radar (SAR) capabilities for the DND Polar Epsilon 2 (PE2) project; a broad-area maritime surveillance system using the Government of Canada's RADARSAT Constellation Mission (RCM). The option is valued at CA$15 million.
The PE2 ground systems will include ground segment systems with the capability to receive and utilize information from the RCM SAR satellites, currently being built by MDA for the Canadian Space Agency.  PE2 will provide the DND with daily maritime information over millions of square kilometers from SAR imagery, all within minutes of imaging.