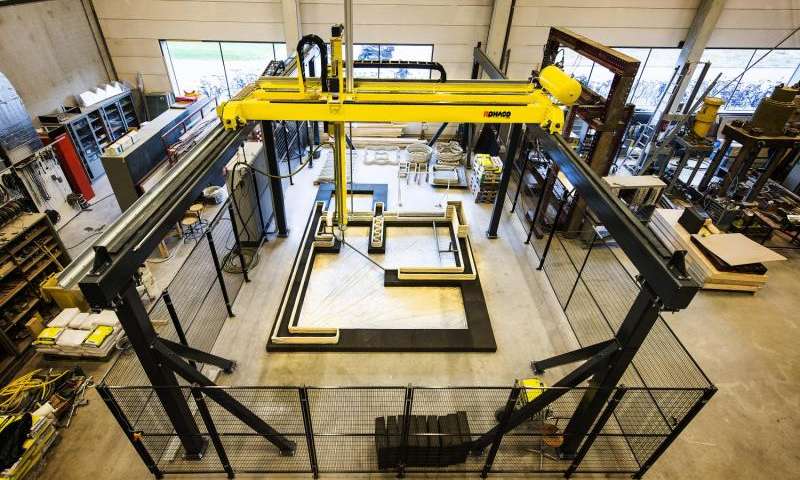 US: Management consulting firm McKinsey & Company has published a report that identifies 3D printing as a key area of "construction's digital future." The report also looks at 5D building information modeling, IoT, and other technologies.
3D printing in the construction industry might not be the most fully formed area of additive manufacturing—most 3D printed houses and buildings can be seen as formative efforts—but construction can undoubtedly become one of the most large-scale applications for additive.
This opinion has now been backed up by management consulting firm McKinsey, which has identified 3D printing as a key part of "construction's digital future."
The report looks at five trends that will shape construction and capital projects:
Higher-definition surveying and geolocation
Next-generation 5D building information modeling
Digital collaboration and mobility
The Internet of Things and advanced analytics
Future-proof design and construction
Though the ambiguous-sounding term "5D building" might trigger excitement for makers, it is actually the "future-proof design and construction" category into which 3D printing falls.
In this area, McKinsey says that "new building materials, such as self-healing concrete, aerogels, and nanomaterials, as well as innovative construction approaches, such as 3D printing and preassembled modules, can lower costs and speed up construction while improving quality and safety."
And while the consulting firm admits that 3D printing isn't totally there yet in terms of major project readiness, it predicts that additive could be a major part of future building work.
Printing submodules or complete concrete structures before assembly and internal work could transform the industry with respect to design, cost, and time," the report states, while conceding that "3D printing is still in the early stages of its development and cannot yet be deployed at the scale and speed required for large projects."
But before construction firms lay their first brick (or extrude their first layer), they must first draw up comprehensive blueprints, and the McKinsey report also looks at the ways building design will change in the future.
A big part of construction's future will purportedly lie with "5D building information modeling," a more advanced (though we wouldn't necessarily say more dimensional) form of 3D modeling that also incorporates the factors of schedule and budget into CAD projects.