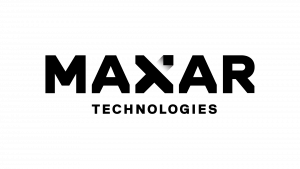 US: Maxar Technologies has reported financial results for the first quarter of 2018. The company reported consolidated revenues of $557.7 million, net earnings of $31.0 million and net earnings per share of $0.5, adjusted EBITDA of $187.4 million and margins of 33.6 percent, and adjusted earnings of $83.2 million and adjusted earnings per share of $1.47.
"We delivered results above our expectations in the quarter driven by strong growth in our Imagery and Services segments, where demand remains robust given a dynamic global geopolitical environment and the continued expansion of commercial use cases for geospatial data and insights," stated Howard L. Lance, President & Chief Executive Officer. "We are reaffirming our full year 2018 guidance for revenue, EBITDA and cash flow from operations and increasing our full-year EPS outlook.
We remain focused on delivering solid financial results throughout the year," he added. "Maxar is unique, at the nexus of the new space economy, with four leading commercial business brands. Our diversification strategy is working, we are delivering on the cost synergies from the DigitalGlobe acquisition, and we are making progress on the long-term strategic and financial objectives for growth laid out at the Company's inaugural investor days hosted in March 2018."
Consolidated revenues for the first quarter of 2018 were $557.7 million compared to $373.5 million for the same period of last year. Revenue increased primarily due to the inclusion of DigitalGlobe's Imagery and Services businesses as a result of the DigitalGlobe acquisition that closed in October 5, 2017.