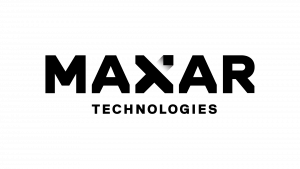 USA: Maxar Technologies, a leading global provider of advanced space technology solutions for commercial and government markets, has reported financial results for the second quarter ended June 30, 2018.
The company reported revenue of $578.9 million;Net loss under IFRS of $18.6 million and net loss per share of $0.33; Adjusted EBITDA of $171.2 million; and adjusted EBITDA margin of 29.6 percent.
"We delivered solid results in the quarter driven by higher revenue and improved margins in our Imagery segment, and we secured a key win in our Services business that provides improved visibility on future growth. After the quarter ended, we also announced that the company's Space Systems segment was part of a team that has been awarded a design and risk management contract for a large low earth orbit (LEO) constellation," stated Howard L. Lance, President & Chief Executive Officer.
"We are reaffirming our full year 2018 guidance for revenue, cash flow from operations and our full-year adjusted EPS outlook. We remain focused on delivering solid financial results throughout the year," he added. "Maxar is unique, at the nexus of the new space economy, with four leading commercial business brands. Our diversification strategy is working as evidenced by recent wins, we are delivering on the cost synergies from the DigitalGlobe acquisition, and we are making progress on the long-term strategic and financial objectives for growth laid out at the Company's inaugural investor days hosted in March 2018."