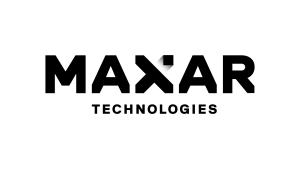 US: Maxar Technologies has received a number of investor inquiries following the inaccurate statements and misleading conclusions included in a report from Spruce Point Capital Management, a hedge fund with a track record of launching negative campaigns against North American public companies after taking a short position in their stock. As it admitted in its report, the hedge fund "stands to realize significant gains in the event that the price of [Maxar's] stock declines," whether or not the statements in the report are accurate. Management, together with the Board of Directors, is committed to continuing to communicate accurately and transparently and to actively engage with investors on its financial outlook and growth strategy.
The Company's comments in this filing are focused on areas of the report that management and the Board believe are most relevant. The following information is consistent with the Company's prior disclosures and also includes additional background and forward-looking statements for the benefit of shareholders. Please refer to the Company's disclosure materials filed with Canadian and U.S. securities regulatory authorities, available online under the Company's SEDAR profile at www.sedar.com, under the Company's EDGAR profile at www.sec.gov or on the Company's website at www.maxar.com, for more information.
In response to the accounting claims made in the report, the audit committee of the Board of Directors undertook a review of the elements of the Company's financial statements and disclosures associated withSpruce Point'sclaims and found no material errors in the previously issued financial statements and disclosures under IFRS.The audit committee takes seriously any claims regarding the Company's financial reporting. Specifically, the committee conducted a thorough and independent review that addressed claims made by the hedge fund's report prior to issuing this response. The audit committee conducted its review with the assistance of external advisors including its independent auditor, KPMG LLP, and independent third-party subject matter experts.
The Board of Directors has reaffirmed its full confidence in the Company's management team. The Board fully supports the management team as they successfully manage the execution of the Company's strategies for growth and value creation for the benefit of all shareholders.
The Company continues to articulate a clear strategy for future growth and value creation. At the Company's Investor Days in March 2018, and reaffirmed since that time on its quarterly conference calls, at investor conferences and in its public filings, the Company has charted a clear course of action for future growth. Company management is focused on delivering value to investors, customers and employees through four key strategic initiatives:
Continued growth in Imagery and Services– The Company expects both of these segments to continue to benefit from strong market demand for imagery and geospatial analytics across its global Government and Commercial customers. New products and capabilities will continue to expand the use cases for the Company's exclusive high-resolution satellite imagery and provide even more intelligence and insights about our changing planet.
Return to growth in Space Systems– Strong market growth across LEO commercial small satellites, U.S. Government space and defense, and Canadian Government space and defense markets is expected to continue as space becomes an even more integral part of national security strategy and as new market entrants plan to develop future remote sensing and communications satellite constellations. As more fully discussed below, the Company does not expect a significant near-term recovery for the GEO communications satellite market, which continues to see weak demand. Declining revenues in the GEO communications satellite line of business and RCM program have continued to offset solid revenue growth elsewhere in the segment.
Delivering revenue and cost synergies– Following the acquisition of DigitalGlobe, the Company is realizing revenue synergies by offering end-to-end space solutions to global customers, cross-selling radar and optical imagery, and leveraging sales channels into the U.S. Government, international governments, and commercial technology clients. The Company is realizing cost synergies by eliminating duplicative corporate expenses, leveraging procurement scale, combining offices in common locations, and implementing enterprise-wide shared services for back-office functions across the Company. The Company is on target to achieve $25 million in cost synergies in 2018 and remains confident in its run rate target of $60 to $120 million in revenue and cost synergies by the end of 2019.
Improvement of free cash flow with a priority to pay down debt– The Company expects to generate increasing free cash flows through focus on operating cash flow generation in the areas of working capital efficiency, securitization of additional orbital receivables, and reversing negative free cash flows in the GEO communications satellite business. The Company expects to constrain capital expenditures outside of the WorldView Legion program, with a focus on necessary equipment replacements, investments in growth programs with the most attractive profiles, and cost reduction programs with short-term payback.
The Company is making clear progress toward achieving its strategic objectives, as demonstrated by its first-half 2018 financial results. Revenue was $1.14 billion in the first-half of 2018 as compared to pro forma (as if DigitalGlobe had been combined with the Company since January 1, 2017) revenue of $1.19 billion in prior-year period. However, excluding the impact of lower revenues in GEO communications satellites and the RCM program in Canada, revenue grew by a strong 9% in the first-half of 2018 across the remainder of its businesses. The Imagery segment continued to see strong growth, including double-digit year-over-year revenue gains in its International Defense and Commercial lines of business. Growth was driven by new product introductions including Secure Watch, Earth Watch and Rapid Access, along with new use cases for the Company's exclusive high-resolution imagery in emerging markets, including 5g telecommunications networks and autonomous vehicles. The Services segment also continued to see strong year-over-year growth through the award of new contracts with multiple U.S. Government agencies, as well as at International Defense and Commercial customers. The Company is leveraging capabilities that identify new insights and intelligence using imagery from the Company as well as imagery from other sources. The Space Systems segment continued to see strong growth in U.S. Government space programs, commercial small satellites, and in communications subsystems and space robotics in Canada.
The Company has a robust pipeline of large, new business opportunities that are beginning to close. During the second quarter of 2018, Radiant Solutions was selected by the National Geospatial Intelligence Agency (NGA) as a prime contractor for its Janus Geography program, a 10-year $920 million IDIQ contract. Janus Geography will provide near real-time access to commercially-created geospatial data, enriched content, and community-sourced information in a cost-effective manner to improve decision-making timelines. The award validates Radiant Solutions as a trusted partner with NGA and will allow for the direct pursuit of higher-value task orders.
Following the end of the second quarter, Maxar was awarded a design contract by Telesat for its planned LEO communications constellation. Teamed with Thales Alenia Space, the consortium is in pursuit of a potential $3 billionproduction contract expected to be awarded in 2019 as part of a competitive bidding process, and will include contributions from both SSL and MDA in supplying the space segment elements.