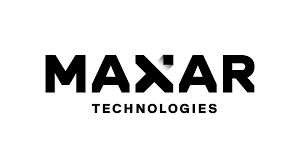 US: Maxar Technologies, a leading global provider of advanced space technology solutions for commercial and government markets, at this week's SATELLITE 2018 conference in Washington, D.C., showcased the power of its diversified commercial capabilities, including LEO and GEO satellite systems for high-resolution Earth observation and communications; next-generation, high-throughput technology; on-orbit servicing and assembly; and advanced signal and imagery processing.
Maxar President and CEO Howard Lance delivered the opening keynote on March 15, describing how Maxar is unlocking the power of four market-leading space brands — MDA, SSL, DigitalGlobe and Radiant Solutions — with unmatched capabilities and integrated solutions expertise. He explained how the company is leveraging emerging technologies and proven capabilities to feed the growing demand for data, insights and communications that are driving a space renaissance and helping to build a better world.
"The pace of change is certainly accelerating," Lance said. "In this moment, we're on the verge of making breakthroughs across three of the major vectors that I think about when I think about commercial space investments. This is enabling commerce, enabling scientific advances, and of course, enabling future exploration."
"Imagine a world where communications can be ensured, and you could be connected anywhere, anytime, regardless of the density of the population in your area and in every single square kilometer of the planet. This world is within our reach. Imagine a world where access to space is low-cost and ubiquitous, so safe it becomes ordinary. This world is within our reach. Imagine a world where real-time, persistent surveillance of our ever-changing planet from space enables insights that benefit both commercial and government missions, making the world a safer place and helping us to solve acute problems like climate change, poverty and disease. This world is within our reach."
Also at the conference, Maxar Executive Vice President and Chief Technology Officer Walter Scott discussed ways in which U.S. commercial remote sensing regulations must be reformed during the panel, "Commercial Earth Observation Data for Government: Use Cases and Regulatory Pathway." In order to unlock the U.S. commercial industry's potential to innovate, regulatory processes need to become more expedient, transparent and narrowly applied, Scott said.
SSL Group President Dario Zamarian during the session, "Satellite Manufacturers: Building for an Increasingly Interconnected World," discussed satellite manufacturing trends, including advancements in very high throughput satellites to meet the growing demand for data connectivity, and smaller standardized platforms that leverage software and on-board processing to define the satellite's performance.
Other Maxar leaders provided insights during panel sessions:
SSL Vice President of Space Infrastructure and Civil Space Al Tadros discussed how robotics and on-orbit servicing will help define the next-generation space infrastructure during the panel, "How In-Orbit Servicing Benefits Commercial Space Businesses."
DigitalGlobe Director of Business Development Kumar Navulur participated in the panel, "Advances in Earth Imagery and Data Capturing Technology."
Held at the Walter E. Washington Convention Center in Washington, D.C., March 12-15, 2018, SATELLITE 2018 united more than 14,500 satellite and space professionals from around the globe, offering a world-class conference program driven by the industry's leading experts, thought leaders and innovators.