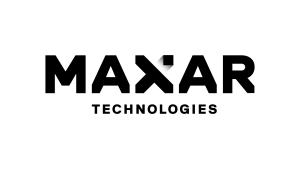 US: Maxar Technologies has reported financial results for the year ended December 31, 2018. All dollar amounts in this press release are expressed in U.S. dollars unless otherwise noted.
The Consolidated revenues of the company stood at $2,141 million, with net loss  of $1,264 million including $1,096 million in impairment losses.
Net loss under US GAAP of $21.76 per share; net loss excluding impairment losses of $2.90 per share.
Adjusted EBITDA of $472 million and adjusted EBITDA1 margin of 22 percent
Quarterly dividend reduced to $0.01.
"Since our CEO transition was announced 45 days ago, we have been focused on strengthening our operational and financial performance, developing a strategy to drive long-term revenue, profit, and cash flow growth, and assessing the optimal capital structure for the Company," stated Dan Jablonsky, President and Chief Executive Officer.
"To that end, today we are announcing a number of actions to address these priorities, including an organizational restructuring that will create a leaner and more agile business designed to achieve customer objectives and drive improved profitability for the Company, with estimated annual cost savings of $60-$70 million. Following a thorough review of strategic options for the GEO Comsat business, we have determined to continue operating the business while right-sizing the organization to better align its costs with revenue.
After careful consideration, we concluded that the GEO Comsat business will generate more value as part of Maxar compared to the alternatives that were evaluated. Finally, the Board has decided to reduce our quarterly dividend to $0.01, which follows the recent sale of a facility in Palo Alto and an amended credit agreement with our lenders. Combined, these actions demonstrate the meaningful steps we are taking to strengthen Maxar's financial position and drive long-term value."
"Our fourth quarter results reflect a continuation of trends we saw throughout 2018, with our Imagery and Services segments posting positive year-over-year revenue growth and our Space Systems segment reflecting the cyclical downturn in the GEO Comsat market and the expected wind-down of work on the multi-year RCM project," stated Biggs Porter, Chief Financial Officer. "Free cash flow was within our expectation for the year. We recognized a net $883 million in impairment and other charges during the quarter, driven by the decline in our market value relative to book value, the loss of our World View-4 satellite, and the continuation of a weak GEO Comsat market. We completed a number of significant milestones during the year, including our domestication to the United States and the subsequent process of transitioning our financial reporting to US GAAP standards."
Consolidated revenue for the fourth quarter of 2018 was $496 million compared to $545 million for the same period of last year. The decrease was primarily driven by a decline in the Space Systems segment, in part offset by growth in Imagery and Services.  The decline in Space Systems was a continuation of headwinds experienced throughout 2018 as the GEO Comsat market remains in a cyclical downturn and revenues from the Company's RCM project nears completion.  Imagery revenue growth was driven primarily by higher revenues from the US government while Services growth was driven by ramping revenue streams on recently awarded contracts, primarily with the US government.
Total revenue increased $510 million in 2018 compared to 2017. The increase in revenue was primarily driven by the inclusion of a full year of revenue related to the DigitalGlobe businesses as compared with only approximately three months of revenue in 2017. The increase in Services revenue is primarily driven by a $725 million increase in revenue related to DigitalGlobe's imagery and services business as well as an increase in Services revenue of $50 million in the Space Systems segment. Product revenue decreased $268 million in the Space Systems segment. Further discussion of the drivers behind the decrease in revenue within the Space Systems segment is included within the "Results by segment" section below.
For the fourth quarter of 2018, adjusted EBITDA was $84 million and adjusted EBITDA as a percentage of consolidated revenues ("adjusted EBITDA margin percentage") was 17.0%. This is compared to adjusted EBITDA of $116 million and adjusted EBITDA margin percentage of 21.3% for the fourth quarter of 2017. The decline was driven largely by reduced profitability in the Space Systems segment.