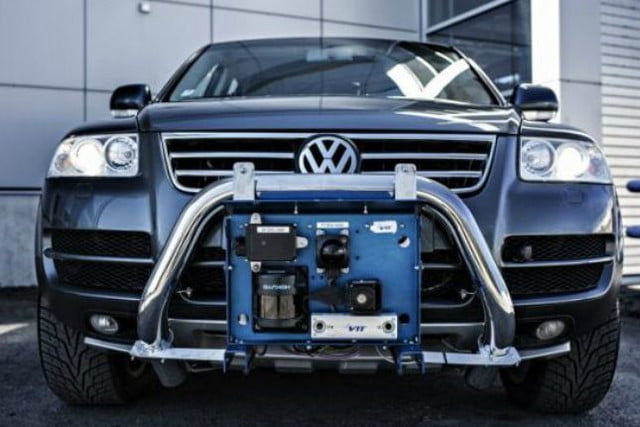 Finland: Researchers at the VTT Technical Research Centre in Finland have developed Martti, an autonomous vehicle specifically programmed for snow-clad roads. Built on a Volkswagen Touareg, it is equipped with a variety of antennas, sensors, cameras, and laser scanners.
The vehicle set a speed record for traveling in snowy conditions. "It probably also made a new world record in fully automated driving, making 40 km/h [25 mph] in a snowfall on snow-covered terrain without lane markings," said project manager Matti Kutila.

The testing and training sessions took place on the Aurora E8 intelligent road in Muonio, Finland.
Most autonomous vehicles depend on LiDAR, which doesn't work well in snowy terrain.
VTT is not the first autonomous driving company to experiment with snowy conditions, but it certainly has an added advantage in the competitive segment.
The team is planning to upgrade the optical components and increase the resolution of the radar.