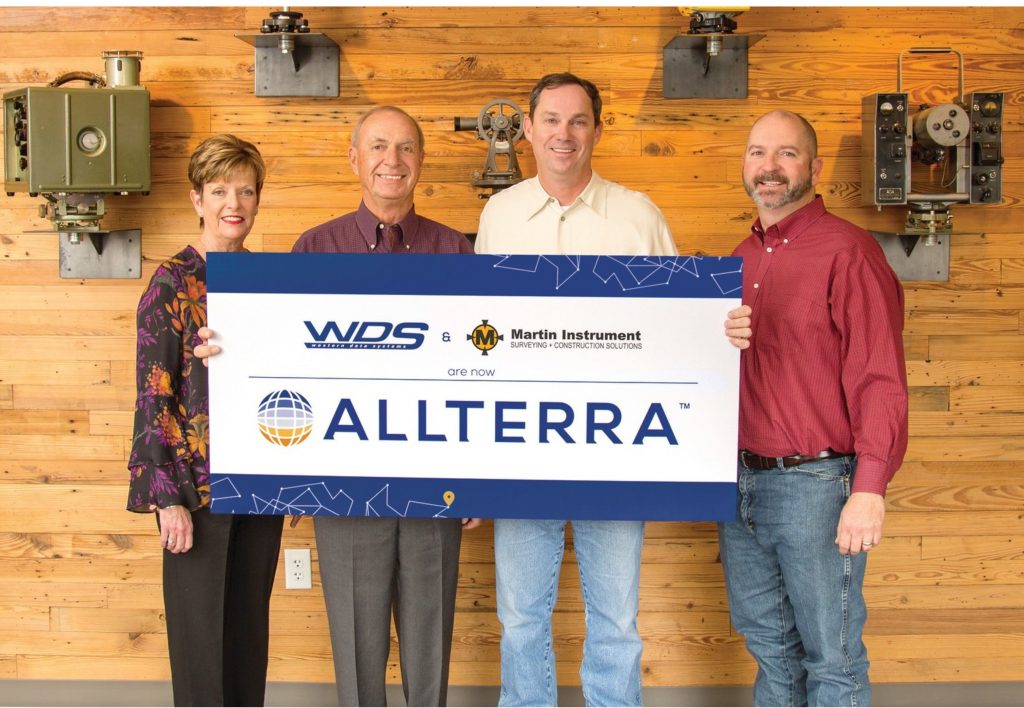 US: Martin Instrument and Western Data Systems (WDS) today announced that the companies have completed a merger agreement to create AllTerra Central. The combined staff will allow AllTerra Central to better focus on bringing Trimble Optical, GNSS and GIS solutions and complete field supply availability to the Surveying, Mapping, Engineering and Construction markets across Texas and Oklahoma. The Management team will be headed up by Bobby Hempfling as President and Mike Minick as Vice President, with continued operation supported by the all the great employees of both companies.
"Both of our companies have prospered for more than 25 years because of their technical knowledge, strong customer relationships and focus on great customer service. When the opportunity became available to merge the talents of both, everyone involved knew that something incredible would result. This company will be unstoppable in providing support and high-tech solutions to the industry," said Hempfling.
The new AllTerra Central will be headquartered in Austin, TX, with locations in Houston, Dallas/Ft Worth, San Antonio, McAllen, Oklahoma City and Midland/Odessa.
"We have long admired Bobby and Mike and the incredible success story they have created at Martin Instrument. I strongly support the AllTerra vision for the future and the culture of innovation and great customer service," said Michael Hefer, owner of WDS.
AllTerra Central will continue to provide sales of both new and used equipment, service centers to repair that equipment, and rental/leasing services to various industries/municipalities.  Additionally, it will operate the complete VRS network in TX and OK and will continue to serve customers with a robust online solution – allowing easy access to products, services, and information to everyone.