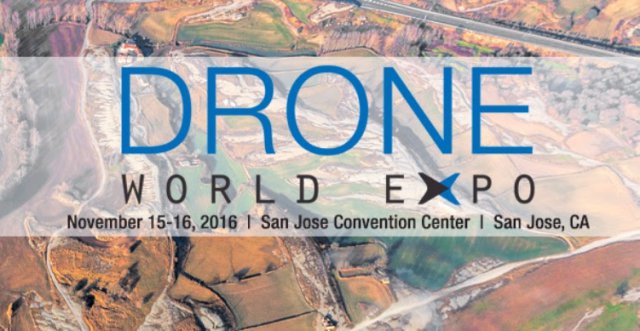 US: Considering the trade association of private sector geospatial firms, and to co-locate its Fall Policy Conference at the event of commercial applications of the UAS technology, the US-based national association of firms in the surveying, spatial data and geographic information systems, MAPPS has partnered in Drone World Expo (DWE) once again.
The event is taking place in November 15-16 at the San Jose Convention Center. DWE will also feature a Geospatial Pavilion, powered by Esri, where attendees can find the newest products and technology solutions.
"We are thrilled to welcome the MAPPS Fall Conference back to Drone World Expo and expand our show floor and conference sessions to offer more education and solutions focused for geospatial firms, especially during this pivotal time in the profession," said Joelle Coretti, Event Director, Drone World Expo.
The MAPPS geospatial sessions will focus on "Turning a Profit: How to make money using UAS for Geospatial". The conference will kick off on Tuesday, November 15 from 1:30 – 3:30 pm with a presentation on UAS Program Management for the Enterprise. The speaker, Jeff Cozart of Juniper Unmanned, Golden, Colorado, will focus on UAS program dynamics required to successfully manage a commercial geospatial operation.
On Wednesday, November 16 from 10:30 am – 12:30 pm panelists including John Palatiello, MAPPS; John Perry, Altavian; George Southard, Trimble Navigation, Ltd.; and Mike Tully, Aerial Services, Inc. will discuss Advanced Geospatial UAS Implementation. This session will highlight market, operational, and profit issues for successful UAS geospatial implementation in a firm.
Topics to be covered include a practical concept of operations, the scope of UAS geospatial activities and potential markets and applications, cost analysis and profitability analysis (including manned vs. unmanned trade-offs), as well as licensing and standards requirements in the geospatial profession.
Each day of Drone World Expo will kick off with a keynote presentation, followed by a full day of panels and case studies. The exhibit hall will be open 10 am – 6 pm on Tuesday, November 15 and 10 am – 5 pm on Wednesday, November 16 with a networking reception on the show floor the last hour of the expo each day.