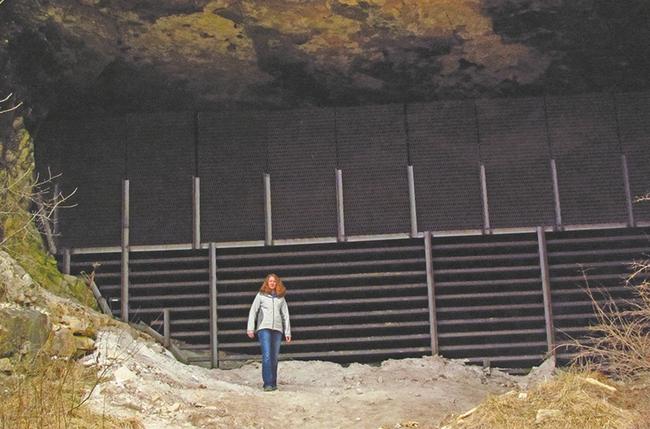 US: Mapping of the underground mine system in Sodalis resumed after the Hannibal Parks and Recreation Department of Missouri has agreed to map the Sodalis Nature Preserve trails. A group of volunteers is in Hannibal this weekend to continue the mapping process, according to Kirsten Alvey-Mudd, founder and executive director of the Missouri Bat Census.
"These are people from the Cave Research Foundation, which is an organization nationwide that supports many research efforts under caves," she said. "One of the primary things that they do is mapping. They create beautiful, amazing maps."
The volunteers come from a wide assortment of career paths.
"It's everything from retirees, to teachers who are not working now in the summertime, to college students, to just general lay people who enjoy mapping and doing exploration in caves and quarries that will be up here working on the project," said Alvey-Mudd.
The number of mappers participating can vary.
"It just depends on the weekend," said Alvey-Mudd. "It takes a minimum of three people to make up a mapping team. There could be a series of four or five teams that may go out. It just depends on how many people volunteer to come up on that particular date."
The mapping of the mines in Sodalis has been an ongoing process, advises Alvey-Mudd.
"For the past several years the project has been underway to map all the underground passageways of the quarry," she said. "Hopefully the final mapping team will be up here over the weekend to wrap up the last map to be done up here at the quarry."
Alvey-Mudd reports that 17.1 miles of the mine system has already been mapped.
"They mapped all the perimeter of the area before they acquired the property so they knew how far it ran," she said. "What we're doing now is filling in all the (open) space. You've got columns and then open expanse and then columns and open expanse. They're mapping in the open expanses still left within there."
According to Alvey-Mudd, wrapping up the mapping process will represent a significant accomplishment.
"It's exciting because then the city will be able post a map so people can kind of get an idea of how big the expanse is underground," she said. "We'll be able to mark on those maps where the bulk of different bat species live so people have a better visual understanding. You don't see a lot when you see the gates. They're impressive and the trails are nice, but there's a massive world that exists beyond the gates underground where the bats are very happy and very satisfied, and living and hibernating well at this point."