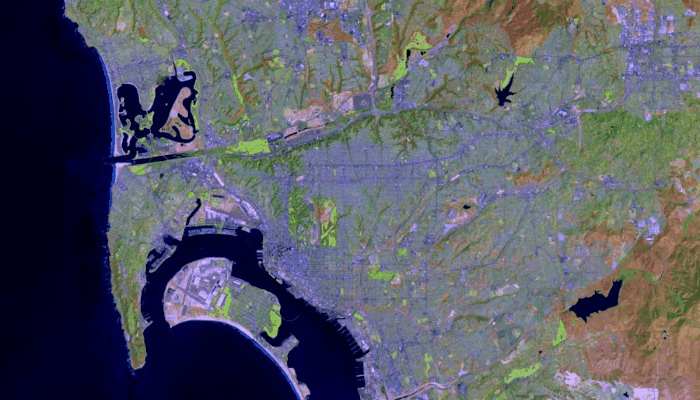 US: GeoMarvel has announced the release of MapLapse, a cutting-edge application that uses critical technologies to solve real world problems. It can also be used for planning and zoning, utilities, environmental groups, GIS organizations, solution providers, local government, research / education and more. MapLapse is available immediately from the ArcGIS Marketplace in two options, Free and Professional.
MapLapse is an online based earth image explorer which allows you to look at geographical locations via a map. MapLaps has multiple search capabilities and works seamlessly with ArcGIS Online. The app allows the user to generate time series downloadable images, generate animations, save or share via social media. MapLapse provides a quick look through time series imagery for you.
Using MapLapse is easy to use and addictive. A free version of the application has been made available to all. Those who want to use it, can simply login to their ArcGIS Online account, locate their project site location or area of interest, zoom-in to the desired location, and can run the app.
Users can then save or bookmark the location for future use, save images, generate and download a time lapse or animation. As an example, users can zoom to their area of interest or location on the map where they wish to tell or share a story.
Select a dataset, for example, LandsatGLS, where the user can then select a band combination such as Natural Color, False Color, Land, Water, Agriculture, or Healthy Vegetation. The resulting images are displayed according to date for quick visualization of change over time.
Optionally, an animated GIF image can be produced from these data and then downloaded to a local drive or shared via social media (Facebook and Twitter).
The professional version of MapLapse has enhanced capabilities and functionality including the ability to: save, generate GIFs, restore images, add additional data products and more. MapLapse Pro https://bit.ly/maplapsepro  is available in the ArcGIS Marketplace for just $8 per month or $96 annually.
For the Techs – this application was developed integrating with some key tools such as, ArcGIS Online, Amazon, ReactJS, Node, ArcGIS for Javascript 4.1, OAuth and EsriMarketplace app technology. It uses a micro-services model for scaling and containerization.