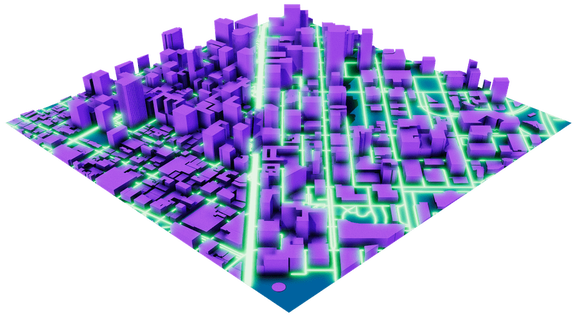 US: Mapbox, a location-focused data platform for web and mobile app developers, has raised a whopping $164 million in a series C round of funding led by SoftBank's Vision Fund, with participation from existing investors, including Foundry Group, DFJ Growth, DBL Partners, and Thrive Capital.
Established in 2010, Mapbox  focuses on businesses with a range of tools to help their developers build location-focused features into their respective services, including navigation, maps, search and lot more. The company provides software development kits (SDKs) that can be integrated into any digital experience and cover standard mobile apps, augmented reality (AR) or virtual reality (VR), gaming, connected cars, internet of things (IoT) and web apps.
Mapbox also allows developers to add their own datasets and customized layer within the maps. The platform claims more than 900,000 registered developers, including big-name clients: IBM, Instacart, Snapchat, Mastercard, and DoorDash.
Mapbox had previously raised around $63 million in outside funding, according to Crunchbase, and after $164 million in the bank, the company plans to accelerate its growth across three core areas: building a dedicated automotive unit, expanding its AR/VR/gaming investments, and pushing out into new markets in Southeast Asia, China, and Europe.
"We are mapping and measuring everything," explained Mapbox CEO Eric Gundersen, in a press release. "The SoftBank team understands that location data is transformational to every industry.  Additional capital accelerates our speed of capturing the market. This is a step function move that will transform the fundamentals of how everything — people and goods — move through our world."
"Location data is central and mission critical to the development of the world's most exciting technologies, from autonomous transportation to robotics through to AR and VR," added Rajeev Misra, CEO of SoftBank Investment Advisors. "Mapbox has a unique platform using decentralized, anonymized sensors to map the world live."
Mapbox said that it collects more than 200 million miles of sensor data each day, data it feeds back into automatic map updates, including live traffic, new roads, and fresh satellite imagery.