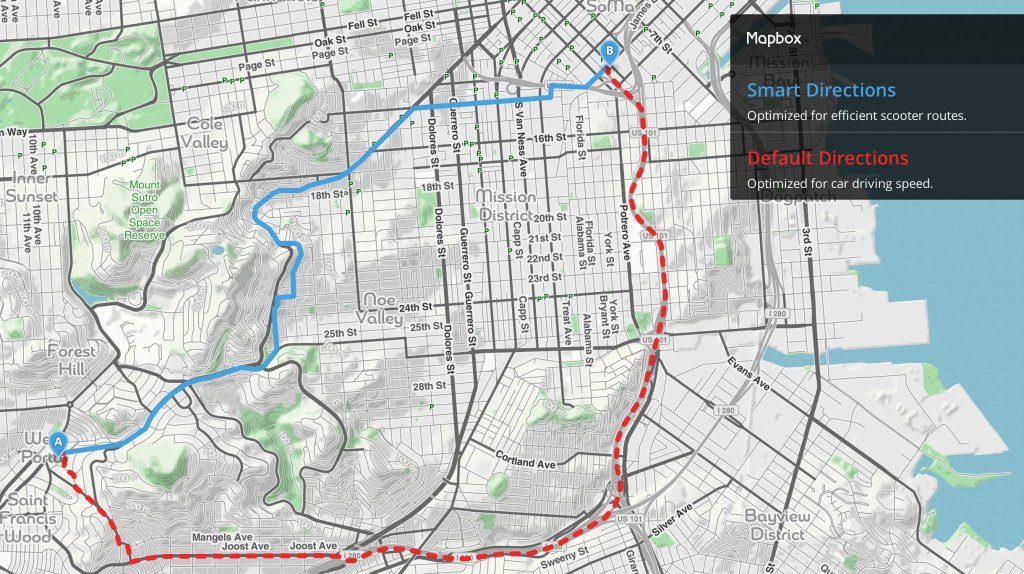 US: Mapbox has acquired the developers of Mapzen's Valhalla project in a bid to boost its navigation toolkits.
The acquisition brings the Valhalla development team in-house for a negotiable cost that Mapbox chief executive Eric Gunderson didn't disclose.
Mapbox's developers have been partnering with the team behind the project for more than a year.
Last year, Mapbox raised around $164 million from SoftBank to become a competitor to Google Maps and Here in autonomous driving and in emerging fields like augmented reality.
Eric Gunderson, Mapbox chief executive, said that the company has 900,000 developers using its SDK in various products, and all of that location data is being fed back to Mapbox to bolster its mapping tools.
Unlike any other routing service that pre-compute directions based on information acquired from every road in a given area, the Valhalla toolkit means that routing decisions can be made in real time by improving efficiency for companies that urgently need it.
Delivery services, logistics companies and ride-hailing services see better mapping and routing as a revenue generator. The faster a driver can reach a destination, the faster they're able to make another delivery, which reduces the need for more drivers on the road and increases the profit margin for the companies.
"The world is live updating and that means you need to have a constant sensor network out there," adds Gunderson.
"We get anonymous latitude and longitude data back and then stitch that back into the network using the sensor network, but the sensor network is your phone," says Gunderson. He said that through the SDK, Mapbox actually has more sensors on the road than almost any other company.
"This is going to immediately have benefits for some of our OEM auto customers," Gunderson said. "Turn by turn directions with real-time traffic data and a more lightweight footprint (for the application)," are all benefits that OEM's will enjoy, he said. "The data transfer is very light to devices and it's also super customizable. It will allow the routing network to build more customizable data experiences."