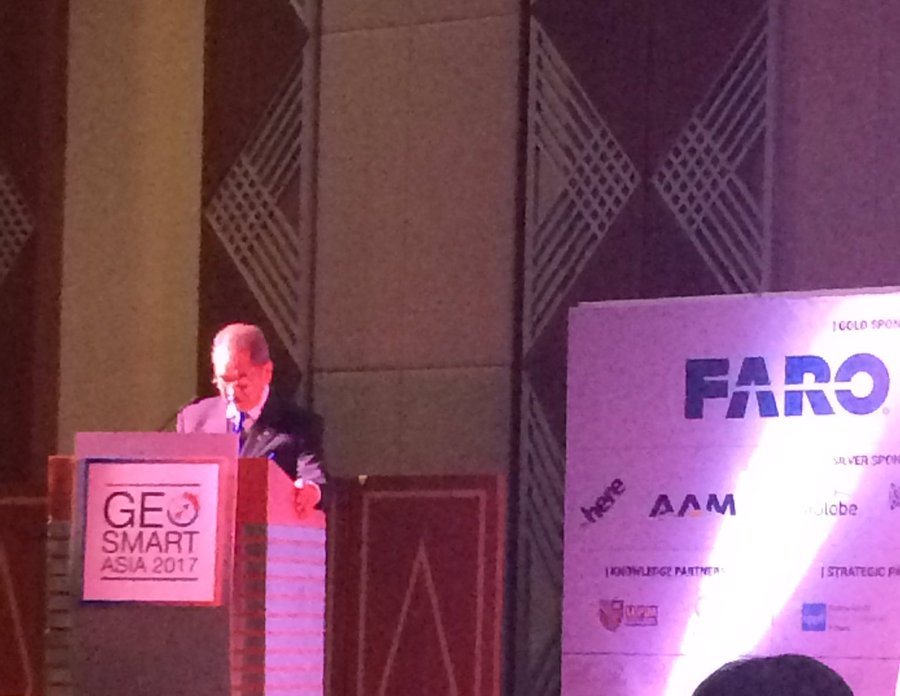 Malaysia: At the 16th edition of GeoSmart Asia conference 2017, Member of Parliament and Minister of Natural Resources and Environment for Malaysia, DS Wan Junaidi TJ announced the ministry's plans of developing the National Geospatial Master Plan (NGMP) for realizing the potential of geospatial technology, in line with the government's National Transformation Plan 2050.
Dr Junaidi said the master plan, which is expected to be completed by May next year, would encompass a clear geospatial policy, a legal as well as enforcement framework and a strategic plan for national geospatial management and national geospatial enterprise architecture.
He said that with the implementation of NGMP, the government is trying to achieve five important deliverables; draft on the Geospatial Policies of Malaysia; draft on the Bill for National Geospatial Implementation; proposed structure of the Governance to Manage Geospatial Systems; proposed Design of Enterprise Architecture for National Geospatial Implementation; and National Geospatial Strategic Plan (2017-2027).
At the opening of GeoSmart Asia 2017 on August 22, 2017, Dr. Junaidi said, "The master plan will strengthen the governance through the fortification of national geospatial efforts with effective implementation, coordination and enforcement, empowering the National Geospatial Data Infrastructure programme by managing geospatial information more clearly and comprehensively."
The focus of this year's GeoSmart Asia 2017 is focussing on promoting the value of geospatial technology and applications in various development sectors. The event will feature more than 1,000 geospatial professionals representing 300 organizations across 25 countries in the region. The focus of this year's conference is on 'Commercialisation and Commoditisation of Geospatial Information'.
In his address at the event, Dr Junaidi said, geospatial technology, information and services had been addressing some of the major concerns of nations, such as improving asset management, reducing water leakage, saving construction costs, increasing agricultural productivity and many others.
He also talked about the role of the technology and how it is acting like a catalyst for socio-economic development of the nation, as well as providing strategic information for physical planning and national security.
"Geospatial information also needs to be viewed as one of the nation's critical enablers to support the management and preservation of sustainable environment for future generations," he said.
He added that by introducing geospatial technologies in government agencies and private sector, we can ensure the development of the state in an efficient manner, thus creating more value for money and improving the country's competitiveness.