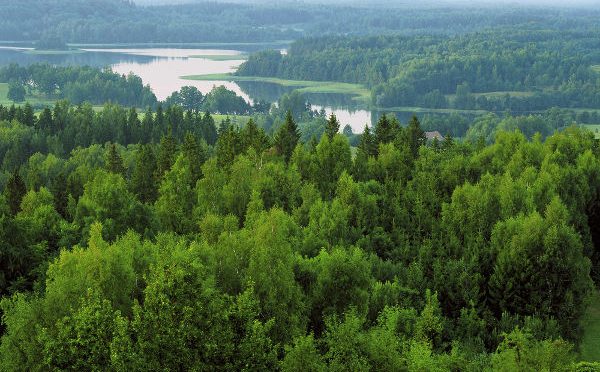 Latvia: Forest management company, Latvia's State Forests (LVM), has chosen Sokkia for its latest compact GNSS receivers for forest data collection. The company will use 140 Sokkia GCX2 receivers to gather GIS data for assistance in forest management.
Tarja Montus, regional sales manager, GeoPositioning Solutions Group, said, "The GCX2 was designed to be a lightweight and affordable option for applications like this one, as well as traditional surveying. The operators at LVM will be happy with this choice."
Nauris Birkenbergs, LVM infrastructure support servicer, said, "The multi-constellation and dual frequency receiver is designed to offer affordable high-quality results and is the perfect choice for these type of forestland measurements. When LVM operators are surveying felled forest areas as well as the planted forest areas, the GCX2's high-accuracy, light weight and long battery life makes it easy for them to take accurate measurements all day."
The GCX2 receivers will also be used to assist in environmental projects such as specially protected black stork nests.